Weekly News Wrap-Up 6.29.12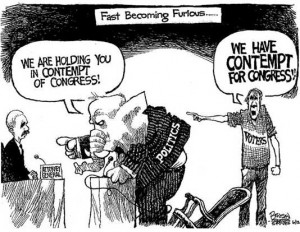 By Greg Hunter's USAWatchdog.com 
The Affordable Care Act, or Obama Care, has been upheld by the Supreme Court.  As I was watching the mainstream media on television yesterday, the left appeared absolutely giddy.  One of the so-called fact checkers said it would cost around a trillion dollars over the next 10 years.  Fact checkers?  The GAO (Government Accounting Office) came out in March of 2012 and said it would now cost at least $1.76 trillion and likely $2 trillion over the next ten years.
This comes at a time when the country's debts have ballooned to around $16 trillion.  Shouldn't we be looking for ways to cut an already bloated budget instead of increasing it?  Meanwhile, the House of Representatives voted to hold Attorney General Eric Holder in contempt for not turning over documents in the "Fast and Furious" gun running case.  Seventeen Democrats joined the Republican controlled House on the contempt vote.
This is a monster constitutional issue as the Legislative Branch is equal to the Executive Branch of the U.S. Government. New tougher sanctions are set to ratchet up in July against Iran because of its nuclear program.  In Syria, there are reports of British boots on the ground there and military assistance being given to the rebels by the U.S.  The trading loss of JP Morgan has now reportedly turned into a $9 billion loss.  The EU is still a gigantic mess, and they are no closer to solving the problems.  Now, there is talk of the European Central bank cutting rates to 0% or below.  In the end, the Eurozone is facing default of its biggest banks or massive money printing.  I'm going with money printing.  Greg Hunter analyzes these stories and more in the Weekly News Wrap-Up.