Health Care Reform Passed By House, Now What?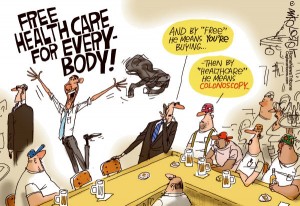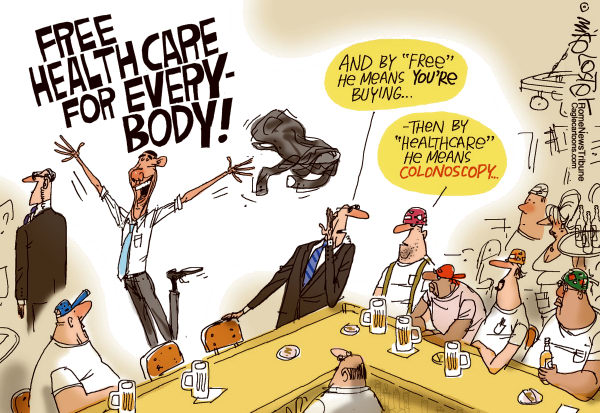 By Greg Hunter's USAWatchdog.com   
It took some arm twisting, political payoffs and a promise not to publicly fund abortion to get health care reform passed.  There is still plenty to do on what is called the "fix" to the bill in the Senate.  This "fix," whether or not passed, will not stop the biggest social legislation since Medicare to be signed into law.  There are several state attorneys general that will challenge this new reform under the Tenth Amendment (States Rights).  I am not sure legal action can stop this new law, but look for that story to unfold this week.   
So, now what?  Most of the bill does not take place immediately, but there are a few things that will take place "within 6 months" according to the White House. Some of the big things I see are: allowing your child to stay on your health insurance plan until age 26.  You can expect help for people denied coverage for pre-existing conditions because the Senate bill set aside $5 billion for temporary coverage until the main part of the legislation takes effect in 2014.  Also, any children with pre-existing conditions will no longer be denied coverage.  Finally, there will also be a preventive care provision that insurance companies will be required to offer for free. (Click here to see more on the near term help the bill will provide from CNN)   
There is a down side to the health care reform according to former Health and Human Services Secretary Mike Leavitt.  He says, "I don't think there is no question we will begin to see insurance premiums raise."  Those increases in premiums, according to Leavitt, will also happen sooner than later.  Insurance companies cannot print money.  So, when you require them to provide things such as preventive care for free, somebody has to pay for it.
Democrats say the bill saves money and gives needed coverage to people who can't afford it.  Republicans say we are starting a brand new entitlement in the worst economy since the Great Depression.  My take is you cannot insure millions of people who cannot afford it– for free.  Also, can the U.S. really afford this "reform" when you consider Social Security and Medicare are unfunded by trillions of dollars.  I have written about the cost of this new legislation in a previous post called "What Is the True Cost Of Health Care Reform?" 
I am sure much will be written about the political comeback of the health care reform bill.  It looked like it was dead on arrival in the wake of Scott Brown's surprise Senate victory in Massachusetts.  The Democrats and the President get the big win here, but there is much more at stake.  In September, I wrote a post titled "Prediction: Obama Wins Health Care, Loses Economy."  So far, I have been proven only half right.  Pray I am not 100% correct.