Manipulation of Gold and Silver Definitely Ends This Year-Harvey Organ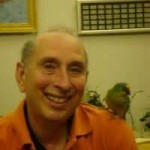 By Greg Hunter's USAWatchdog.com 
Harvey Organ has been on a personal mission to expose the "fraudulent manipulation" of the gold and silver markets since the late 1990's.  Organ, who studies these markets daily, contends, "It's definitely going to happen this year."  Why does Organ think this?  Let's start with the gold market.  Organ says, "You are seeing a huge amount of obligations per one ounce of gold that's available, and as the gold moves from West to East, and the bubble of paper obligations that's left are going to blow up.  So, that is what we are basically seeing in gold.  There is a massive movement basically towards three countries . . . Russia . . . China . . . and India.  So, if you figure the world produces no more than 2,200 tons of gold per year, excluding China and Russia, more than 100% of that gold is going to those countries."  Organ goes on to say, "I doubt very much if the United States has one ounce of gold left."
The price suppression game has been going on for a long time.  Why does Organ think it will finally end this year?  Organ says, "There is a deficit of gold of 1,800 to 2,000 tons per year.  The leasing game started in 1988, and it starts going much higher in 1993.  So, over the last 20 or 30 years, all that gold has been leased out.  Gold that's been leased never comes back.  Now, this is why there are huge derivatives outstanding. . . . Gold at the central banks is gone."  Organ explains, "You can always paper over a paper problem, but you cannot paper over a physical default.  I don't think there is any left, and this is the year they run out of gold to deliver at GLD, Comex and the LBMA (London Bullion Market Association).  How do we know it is officially over?  Organ says, "Probably, China announces to the world how much gold it has."
Organ says when China and Russia disclose the true amount of gold they hold, there will be a price spike never before seen in the history of the world.  Organ says, "You will see that you will go to sleep at night, and you will wake up the next morning and see gold bidding at $3,000 per ounce, and there will be no offer, and it will rise by $500 a day.  It will come in 2014.  They are running out, they don't have it."
The supplies for silver are even more strained and suppressed according to Organ.  He says, "Silver is similar to what is going on in gold, but even better.   In China, on September 22, they are going to have a futures market similar to Comex, but it will be in physical metal.  You settle in physical metal.  So, for the first time, you are going to see the pure price discovery mechanism work, and it's going to be in total conflict to the crimes that are being committed on the Comex.  Organ thinks silver will trade at "$200 per ounce" and says, "By December, this whole thing is going to collapse. . . . A year ago, Shanghai's (China) silver inventory was approximately 33 million ounces.  Today, it is 2.9 million ounces. It is losing about 2 million ounces per month, which means they have maybe two months' supply left. . . . Where is China going to get its silver?  The only above ground hoard of silver that is left is at the Comex.   I don't think much is there, but whatever is left, China is going to grab it. . . .  They have Comex surrounded (with long positions on silver) and that is the end game."
Organ adds, "It will be a failure to deliver, and a failure to deliver is the same as a default.  China is going to demand what they want."   Is all the war talk in the South China Sea and in the Ukraine crisis and ISIS in the Middle East a way to cover over a financial calamity?  Organ says, "That's exactly why you are seeing this.  You got it.  That's exactly what's happening.  It's a physical default, and China is not going to sit idly by.  It will want its silver back or it will say I will tell the world, or it will flood the world with its $3 trillion U.S. dollars. . . . The whole thing is going to happen all at once.  You are going to see it."  Join Greg Hunter as he goes One-on-One with Harvey Organ of HarveyOrgan.blogspot.com. 
(There is much more in the video interview.)
After the Interview:
Organ told me he makes very little from his website.  He says, "I do this for the fun of it and to tell the world what is really going on."  If you would like to get a granular look of the daily gold and silver markets, go to HarveyOrgan.blogspot.com.