Millions Will Die in Cascadia Big One – Steve Quayle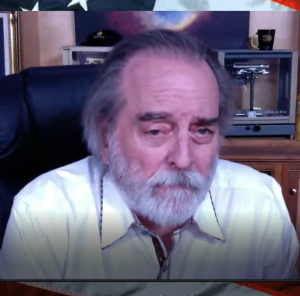 By Greg Hunter's USAWatchdog.com (Early Sunday Release)
Filmmaker, book author and renowned radio host Steve Quayle warns the West Coast of America is sleepwalking into a coming geologic catastrophe. Quayle explains, "While the San Andreas is the most studied fault in the world, it's like peanuts compared to what's going to be happening in Cascadia. Cascadia (located in the Pacific Northwest) is the most dangerous with a one in three chance of going off in our time. I am not talking about hundreds of years or thousands of years, I am talking about the back room hush of USGS (United States Geological Service) scientists, and many of them are silent. I am actually getting information from scientists that left the United States because there is a gag order on the true seismic nature of what's going on in the United States. Our film "Cascadia: The Big One" will be previewed on USAWatchdog.com. This is really a critical situation. The question, is there magma movement beneath the surface? Yes. That's what I am told by people who have access to the data. . . . Everything is moving except the truth, and it's all a matter of economics. The situation with Cascadia is dire. This is not careless journalism or some scary statement on my part. We have undertaken the most elaborate film project on this subject that has ever been done . . . because it is that critical."
What's the worst case scenario if the Cascadia Subduction Zone lets loose and volcanos, earthquakes and tsunamis are unleashed? Quayle says "The amount of damage, and I am going to choose my words carefully, is going to be precedent setting. It's going to be the combination of volcanos going off that are inland from the subduction zone where the plates meet, coupled with tsunamis. . . . When this happens, you will lose eight million to twenty million people. When it happens, you will lose all productivity in the electronic field, obviously Silicon Valley, and all food production in all of California, Oregon and Washington. When it happens, you will have a State of Emergency unlike any other. How about the refugees? There will be 3.5 million refugees to take care of. When this happens, what happens to the underground aquifers, and where does everybody go for fresh water? There will be years of drought, years of famine and years of water, water where did it all go? It is a very dire situation painted by computer models. This is not a sensational thing. It is a reality based, scientific study with the application of what happens."
Quayle warns that the public would likely have roughly "15 minutes to get to safety," and "the tsunami waves would be 500 to 1,500 feet tall."
Quayle is putting his trailer film out now even though the film project is not going to be done until the early part of 2020. He is doing this as a public warning.
Join Greg Hunter as he goes One-on-One with renowned radio host, author and filmmaker Steve Quayle.
(To Donate to USAWatchdog.com Click Here) (YouTube (YT) Demonetization Update: YT Has finally decided that the Video was good enough to put advertising on it after nearly 90,000 views with little to no ads. YT calls this "Good News." Really?? This is how they punish the truth! They rob you. Thank you all for your support of USAWatchdog!   Enjoy!!)
After the Interview: 
There is much free information on SteveQuayle.com. If you want to watch the 10 minute trailer for the upcoming movie "Cascadia: The Big One," you can do so for free by clicking here. If you want to read the Pulitzer award winning article from 2015 that talks in detail about the dangers of the Cascadia Subduction Zone and the earthquake problems coming for the West Coast, click here.