Today Looks Like Just Before 2000 Dotcom Crash – Charles Hugh Smith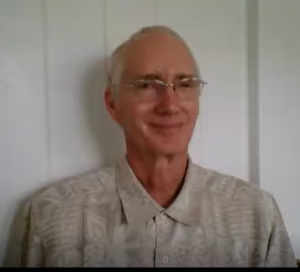 By Greg Hunter's USAWatchdog.com
Journalist and book author Charles Hugh Smith says the next market crash and recession will unfold like the bursting of the 2000 Dotcom bubble. Smith explains, "The bubble popped or deflated not for any crisis, but simply because there was too much debt, too much leverage, too much euphoria and unrealistic valuations. I think we are seeing that now in stocks, housing and a lot of other assets around the world. The valuations just exceed what makes financial sense. . . . And remember, we are at the longest expansion in history. It's over 10 years, and the average expansion lasts 5, 6 or 7 years. So, this expansion is pretty long in tooth. . . . You will get a slowdown, and that is a self-reinforcing feedback loop. Once people stop buying houses and once people stop buying cars . . . then you are going to get people being laid off, less people being able to afford to eat out, and then you get a self-reinforcing recession. It's not a crisis, but like an erosion because everybody is kind of tapped out."
Recently, President Trump and his economic advisors have been talking up rate cuts and money printing to help the economy. Are they seeing a slowdown coming? Smith, who has written 12 financial oriented books, says, "I think they do, and I think that's the only reasonable explanation for why they are talking about rate cuts when the employment is strong and the economy is looking good by many factors. Why would they want cheaper money unless they see the slowdown in auto sales, and they see the slowdown in housing, and they see a slowdown with all the things where you have to borrow a lot of money to make it work."
Can team Trump keep the economy going until after the 2020 election? Smith says, "I think you are pushing a little bit on a string to get a 10 year long expansion to stretch out to 12 years. It's like you are pushing sand uphill at some point. . . . Inflation is roaring in assets. Housing is unaffordable in many areas, and the stock market is at nosebleed levels. So, it's kind of hard to say we are going to get another two years of growth, but I don't think anybody can say it can't happen. What we can say is debt levels are rising at a much faster rate than earned income. That's where you are going to get a reset at some point. As costs go up and debt levels go up, then lowering interest rates gives you a little leeway, but only for awhile."
Join Greg Hunter as he goes One-on-One with Charles Hugh Smith, founder of the popular website OfTwoMinds.com.
(To Donate to USAWatchdog.com Click Here)
After the Interview: 
There is free information on OfTwoMinds.com. Smith has a subscription service. To subscribe to OfTwoMinds.com click here.
To get a free audio only download click here.