Wall Fight to Shutdown, Gold Rising, Economic Warnings Abound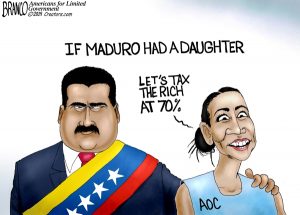 By Greg Hunter's USAWatchdog.com (WNW 369 2/1/19)
President Trump is in the process of building a wall on the southern border to fend off caravans, drug dealers and human trafficking. Is Congress going to give the President the money he wants to secure the border and America? Pelosi says no way. Is America heading for another partial government shutdown—way.
Gold has been rising lately. Is the long awaited turnaround in price finally here after crashing from the $1,900 per ounce level back in 2011? Central banks seem to think so because they are buying the yellow metal at a record pace.
Hundreds of Chinese companies just released profit warnings. Renowned California power company PG&E just filed for bankruptcy, and most of America's biggest cities are facing severe financial problems. Those are just a few of the problems flashing there is something really wrong with the global economy.
Join Greg Hunter as he looks at these stories and more in the Weekly News Wrap-Up.
(Correction: I meant to say February 15th for the next partial government shutdown and NOT September 15th.  Sorry for the mistake.)
(To Donate to USAWatchdog.com Click Here)
After the Wrap-Up:
Bill Holter and Jim Sinclair of JSMineset.com will be the guests for the "Early Sunday Release." Is this a turning point for precious metals?