Truck Killers will Cause EU to Vote Out Leaders, Trump Gets Ready for War, Merry Christmas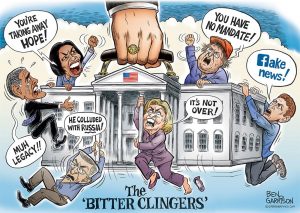 By Greg Hunters USAWatchdog.com (WNW 265 12.23.16)
Terrorists have stuck again by using a truck to mow down Christmas shoppers. The latest attack was committed by an Islamic terrorist who is aligned with ISIS.  This is one of the many reasons the status quo will be voted out of office in the 2017 elections in places like France and Germany.  People have had enough with the PC culture, while people are slaughtered by terrorists on a regular basis.
Donald Trump has picked his cabinet and looks like he is going to war with the oligarchs. He has former Marine generals posted as Secretary of Defense and managing Homeland Security after he takes office on January 20th.  Another telling pick is former Chairman of the Federal Election Commission Don McGahn chosen as White House Counsel.  Is Trump going to take on election and voter fraud that is running rampant?  It sure looks that way.
Merry Christmas everyone, and thank you for supporting USAWatchdog.com. People like you have given me a Christmas present all year long by your faithful support of USAWatchdog.com.
Join Greg Hunter as he talks about these stories and more in the Weekly News Wrap-Up.
After the Wrap-Up:
Warren Pollock will be on next week for analysis and some predictions for 2017.