Fake Russia/Sessions Story, Obama Plotting Against Trump, Fed Rate Hike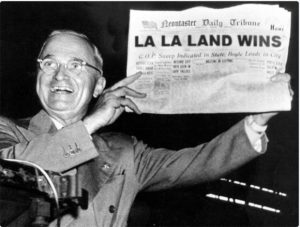 By Greg Hunter's USAWatchdog.com (WNW 274 3.3.17)
New Attorney General Jeff Sessions is under fire in the ongoing fake story about Russian involvement in the 2016 election. It centers on his old job as a senior member of the Armed Services Committee in the U.S. Senate.  Sessions was asked if he had contact with Russian officials about the election.  Sessions said, "No."  Sessions did talk to the Russian Ambassador as part of his duties in the Senate.  Now, Sessions has recused himself in the ongoing Russian hacking investigation where no evidence has come forth about the Russian government having an effect on the outcome of the 2016 election.
Former President Obama is using his recently founded "Organization for Action" (OFA) to undermine the Trump Administration. Obama says it's his right to be able to help people resist Trump and exercise their First Amendment right.  Critics say Obama is doing nothing short of "masterminding an insurgency against President Trump."  Obama's close confidant and former top adviser, Valerie Jarrett, has moved into his palatial Washington, D.C., home which is now the nerve center of Obama's anti-Trump activity.
Will the Fed raise interest rates this month?  Wall Street is now giving a 90% chance of a rate hike at the Fed's next meeting in the middle of  March.  Could that stop the so-called Trump rally?  Not only can it stop the rally, but a rate hike can stop the Trump economic revival dead in its tracks.
Join Greg Hunter as he talks about these stories and more in the Weekly News Wrap-Up.
After The Wrap-Up:
Clif High from HalfPastHuman.com will be the "Early Sunday Release."  Powerful interview about what is going on and what his data mining is showing for March through the end of 2017.
(To Donate to USAWatchdog.com, Click Here.)