When Meredith Speaks, You Should Listen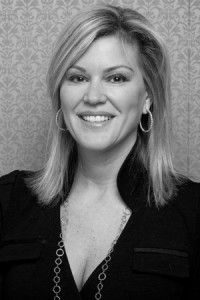 By Greg Hunter's USAWatchdog.com 
I was pulling up to a store yesterday in my car, listening to CNBC on XM Radio, when an interview with banking analyst Meredith Whitney came on as a guest.  I shut the car off and listened because, over the years, I have learned when Whitney talks, everybody should pay attention.  There are only two reasons why I think this way:  (1) Whitney has a track record of many good calls on the economy and banking.  (2) Her predictions are usually spot on.
For those of you who are not familiar with Ms. Whitney, in November of 2007, she first raised the specter that Citigroup might have to cut its dividend because of losses in mortgage backed securities.  At the time, Citigroup stock was trading for around $50 a share, and everybody looked at her like she had two heads.  Whitney never backed off that call in her many interviews in the months that followed.  Citigroup, of course, did cut the dividend and almost went bankrupt.  The stock now sells for less than 4 bucks a share.
In June of this year, when everybody in the mainstream media was still hyping "Green Shoots" and the so-called "Recovery," Whitney predicted on CNBC, "Unequivocally, I see a double-dip in housing.  There's no doubt about it . . . prices are going down again."  Bang!–another direct hit.  I wrote about this in a post called "Double Dips Coming Everywhere."
 Yesterday, as I sat and listened in my car, Whitney predicted tough times coming for state governments.  I wrote in February (America Has Its Own Pigs) that many states are basically bankrupt and, in an election year, will probably get a bailout.  Fast forward to today.  Whitney says underwater states will need a trillion dollar bailout.  That is another thousand billion added to the taxpayer tab!  Whitney said, "You have to look at the states and the risk that the states pose, because the crisis with the states will result in an attempt at least for the third near-trillion-dollar bailout.  That has consequences on the dollar that has consequences on just about everything. It certainly has consequences on the US recovery."
 Whitney also predicts 80,000 financial sector layoffs coming for Wall Street.  She also predicts puny profits and more real estate trouble coming in fourth quarter for the banks.  There was one bright spot in Whitney's predictions–Bonuses for Wall Street Bankers are going to be "really, really bad at year end."  If you want a road map of what is going to happen between now and the end of the year, you should listen to Meredith.  Below is Whitney's complete CNBC interview.