All-Out Assault on All Life on Earth-Dane Wigington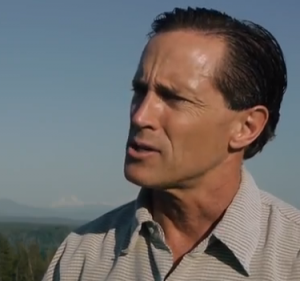 By Greg Hunter's USAWatchdog.com   (Early Sunday Release)
Dane Wigington, founder of the global climate engineering informational website, GeoengineeringWatch.org, says climate manipulation, commonly referred to as chemtrails, is the number one factor in destroying the planet and much of humanity. Wigington contends, "We have now enough data to prove that the greatest destructive factor, by far, on the ozone layer is geoengineering (chemtrails). It's disrupting the hydrological cycle and disrupting the planet. We have governmental agencies that are set up to hide this fact from the population or to mask it. . . . We are seeing UVB levels that are a 1,000 % more than we are being told. . . . We have all the data being skewed to hide the severity of what is happening from the population for as long as possible. . . . We have friends behind the curtain that know this is going on and want it to stop. . . . I truly believe we have a growing number of allies behind the curtain that want this to stop as bad as we do. Let's hope that is true and our allies grow because this is truly an all-out assault on all life on earth. How long can we hold our breath? Any breath we take is laden with these materials. We absolutely know it from lab testing. It's not speculation or theory or conjecture. We see the human health statistics that are associated with this. The massive Alzheimer's, dementia, autism and COPD. . . . Anyone who looks up, they can see how incredibly obvious this monstrosity is in our skies."
Wigington is part of a group that recently filed a geoengineering lawsuit against the Canadian government. Wigington says, "It was filed on March 9th, and it is the first lawsuit of its type. We hope to follow suit in the U.S . . . and we hope what we do will be a template for others in other states. There is also legislation in Rhode Island currently under consideration to ban these programs. It is all designed to bring public awareness to the fact that we are under an all-out assault from toxic climate engineering. This is what the lawsuit in Canada is based on."
Scientists who would like to speak out about the harmful effects of climate engineering (chemtrails) are being threatened and gagged as Wigington points out, "U.S. government scientists have no First Amendment protection–none. Now, there is a federal gag order on all National Weather Service and all NOAA employees. How much more obvious is this situation, and they are trying to plug leaks in the ship. We have environmental scientists being fired all over. Canada has let go a huge number of their scientists. Australia has fired 450 of their front line environmental scientists. Why? Because they want to cover up what's happening any way they can. They are trying to obscure the severity of what is unfolding from the public for as long as possible. If we don't take care of what is happening in our skies and environment, nothing else is going to matter. . . . Nothing is going to matter soon. That's how bad it is. . . . What our government and other governments are doing is to try to hide the magnitude of what is unfolding until the last possible moment, at which time total collapse ensues."
Join Greg Hunter as he goes One-on-One with Dane Wigington, founder of GeoEngineeringWatch.org.
(There is much more in the video interview.)
After the Interview:
Wigington says that the greatest and most imminent issue we face mathematically is a climate catastrophe. Wigington goes on to say the only thing that is a bigger threat is "nuclear war." GeoEngineeringWatch.org is run entirely on donations. If you would like to contribute to getting the word out, please go to GeoEngineeringWatch.org and click on the "Donate" button on the upper right hand side of the home page. There is also a snail mail address just under the "Donate" button. There is also lots of free information about geoengineering there as well.
For a copy of the recently filed Canadian geoengineering lawsuit, click here.