Fauci Lied & People Died, Election Audit Wave, Gold Shines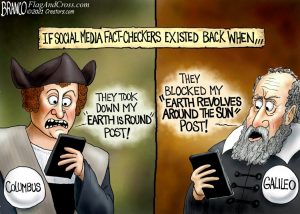 By Greg Hunter's USAWatchdog.com (WNW 483 6.4.21)
It's not a stretch to say Dr. Anthony Fauci, head of the National Institute of Allergy and Infectious Diseases (NIAID), lied and people died.  It's now been revealed, through release of Dr. Fauci's emails, that he lied about the virus escaping from a lab in China.  Even Fauci's own boss, Dr. Francis Collins (Head of the NIH), admitted that tax dollars paid for virus experiments in Wuhan, China.  There were even more lies exposed with the emails that stopped people from getting treatment that would have saved lives.  Now, many are calling for his firing and some for criminal prosecution.  Fauci said Hydroxychloroquine (HCQ) was not effective in treating CV19 and was dangerous for treating it when the exact opposite was true.  Peer reviewed science says HCQ is effective when given early on, and it was very safe.  Look for Fauci to be out of a job by the end of the month.
The election audit in Maricopa County, Arizona, is 60% finished.  The audit is looking at the 2.1 million ballots from the 2020 election, and now other states, such as Pennsylvania and Georgia, are looking at Arizona to see how it's being done.  This election audit wave is not going to be stopped, and it appears to be picking up steam.
It looks like the public is finally seeing the inflation genie being released out of the bottle.  It's not going to be easy to put it back in.  Everything is now going up in price, and you can see it in food, energy, shipping and even in the price of precious metals.  The dollar is under pressure, and foreign countries like Russia are dropping the buck to buy gold.
Join Greg Hunter of USAWatchdog.com as he talks about these stories and more in the Weekly News Wrap-up for 6.4.21.
(To Donate to USAWatchdog.com)
After the Interview: 
Cycle analyst Bo Polny will be the guest for the Saturday Night Post.  He will talk about his April calls that he says have not happened—yet.  Polny also predicts big moves coming in the not-so-distant future that will be earth shaking.