Fear All Lives Matter, Legacy Media Enemy of People, Economic Update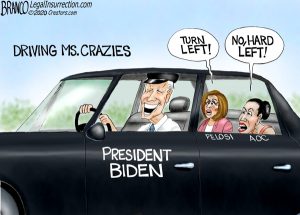 By Greg Hunter's USAWatchdog.com (WNW 440 7.17.2020)
We live in a world where if you say something as seemingly harmless as "all lives matter," you can be immediately fired or shot in the head multiple times.  Both things have happened in the past few weeks.  What the heck is going on?  It's a fear and violence campaign promoted by communist Marxist Democrats of the DNC, Black Lives Matter (BLM) and Antifa.  This is all to make President Trump look bad and his voters to be scared enough to keep quiet and stay home.
Why is the mainstream (legacy) media (MSM) not reporting major stories like murders, violence and the moronic plans of Joe Biden and his far left base?  Simple.  The MSM is now a propaganda machine for the Marxist and America hating Democrats.  The MSM is the enemy of the people.  Anything that makes Dems and presidential candidate Joe Biden look bad is simply ignored or outright lied about.
Homebuilders' optimism explodes, but homebuyers not so much.  Even record low mortgage rates are not bringing that many buyers back.  Maybe it has something to do with the unemployment filings this past week.  Another 1.3 million new claims were filed, keeping the number of people filing for benefits at an historic 50 million plus since the CCP virus crisis started.
Join Greg Hunter of USAWatchdog.com as he talks about these stories and more in the Weekly News Wrap-Up.
(To Donate to USAWatchdog.com Click Here)
After the Wrap-Up:
 Dr. Chris Martenson, co-founder of the popular website PeakProsperity.com, will be the guest for the Early Sunday Release.  He talks physical and financial survival in today's Covid 19 world.  Hint: Martenson thinks things are not going to get much better anytime soon.