Live Infants Harvested, Virus Lockdown Restart, Real Economic News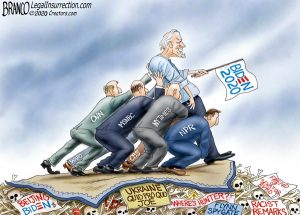 By Greg Hunter's USAWatchdog.com (WNW 438 7.3.2020)
Very few in any media reported the sworn testimony being unsealed and released from Planned Parenthood this week.  Executives admitted on camera they sold baby body parts and harvested organs from live infants.  These charges were previously denied, but now top members of Planned Parenthood are admitting these horrors on camera in video depositions.  There are many calls for the DOJ to take action because of this newly released information.
Looks like another virus lockdown has started in America, but is it really this bad?  There are new reports the CDC is, once again, over-counting cases.  Another thing not widely reported is while there are increasing cases, there are also plunging death totals.  Democrats are openly talking about tanking the economy in order to remove President Trump from office with this now political virus football in a presidential election year.
Good news with employment numbers this week.  It is reported 4.8 million new jobs were gained in the economy.  It was record job growth, but does this mean the worst is over?  Who knows, but it will be a long slog to get back to where we were before the Covid 19 so-called "Plandemic."
Join Greg Hunter of USAWatchdog.com as he talks about these stories and more in the Weekly News Wrap-Up.
(Correction: Tweet from AOC according to AP was a fake. I got it wrong and I am sorry, That said, Democrats are using Covid 19 like a political football and many want to ruin the economy to stop Trump from winning a second term. That, I got right.)
(To Donate to USAWatchdog.com Click Here)
After the Wrap-Up:
Best-selling author and economic expert Nomi Prins will be the guest for the Early Sunday Release.