Fed Triggered Stock Sell-Off – Dollar Next – John Williams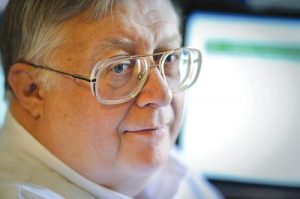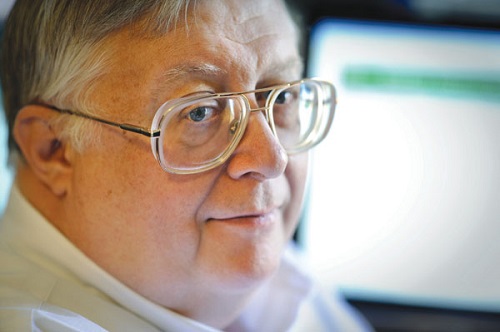 By Greg Hunter's USAWatchdog.com 
In his latest report, economist John Williams asks the question, "Did the Fed trigger the stock sell-off?" Williams answer, "It sure looks that way.  With all the heave selling, the bond yields were rising and investors didn't like that.  Risings bond yields means someone is selling bonds.  The Fed was not selling bonds, they were not rolling over the bonds they normally wood. . . . There was a big drop in the amount of bonds the Fed was holding in the last week by about $10 billion.  That was the biggest weekly decline since August of 2012. . . . It was enough to put some upside pressure on the interest rates . . . and that was a trigger (for the stock market sell-off).  Normally, you don't crash from an all-time high, not that it crashed, but you did have pretty heavy selling.  You didn't see much movement in the dollar.  You didn't see much movement in gold, and when this market really goes, I think you are going to see the dollar selling off very rapidly and gold being a flight to safe haven."
Williams goes on to say, "The Fed caused this latest round of selling because they are reducing their balance sheet. I would say the Fed is in a real awkward position here because the economy is not doing what they are advertising, at least what you are seeing in the headline data.  I think you are going to see a rapid slowdown in the next couple of months.  Then you are going to see the markets say what's the Fed doing here?  The Fed will have to go back to quantitative easing (QE or money printing).  When you see that again, that should be a heavy sell signal for the dollar.  It will be a flight from the dollar that will spike oil prices and give us an inflation problem.  This will tend to spike gold prices.  As foreign investors flee from the dollar, they will also be fleeing from the stock market and the U.S. bond market.  You will see stock selling and bond selling and then higher yields, and the Fed will be coming in and start buying the bonds again.  I think that is where we are heading."
So, are the Trump tax cuts going to help the economy or hurt it?   The answer is both.  Williams explains, "The tax cuts are generally positive.  Anytime you cut taxes, that is generally a plus for the economy.  The problem is the average guy is still not making ends meet.  Anything that increases disposable income is a plus.  This does not necessarily go to the guys at the lower end of the income scale, but generally there should be a little economic pick up here from it.  The problem is what happens to the budget deficit.  We just went through the government shutdown and a package that lays things out for the next two years, but it widens the deficit.  The deficit is beyond control.  We have $100 trillion in unfunded liabilities.  That means you need $100 trillion in hand right now to cover the federal obligations going forward. . . . Printing money to meet obligations is what happened in the Weimar Republic in Germany.  This happened in Zimbabwe.  This kind of thing eventually gives you a hyperinflation. . . . Ongoing budget deficit and debasing of the dollar will give you global selling pressures in the currency markets. . . . We haven't seen much selling in the dollar, but that is going to change.  You are going to see flight from the dollar and flight from the markets as well."
Join Greg Hunter as he goes One-on-One with economist John Williams, founder of ShadowStats.com.
(To Donate to USAWatchdog.com Click Here)
After the Interview:
There is some free information on the home page of ShadowStats.com. There is much more detailed information and special reports when you subscribe.  Click here to subscribe to ShadowStats.com.