Global Markets Tank When Dems Impeach Trump – Gerald Celente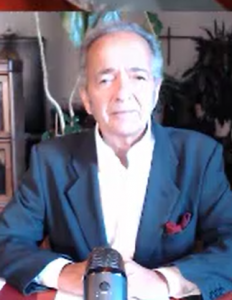 By Greg Hunter's USAWatchdog.com
Top trends researcher Gerald Celente says if the Democrats impeach President Trump, the markets will tank and cause what he is forecasting to be the "Greatest Depression." Celente explains, "What's going to happen, as this impeachment process intensifies, go back to what happened when 'Slick Willie' Clinton got impeached, you saw the DOW go down almost 20% into correction territory. Now, it's different than in 1998 because we still had growth going on. If this market goes down, it's going to go down real hard because it's already artificially being propped up with monetary methadone that morons and imbeciles call quantitative easing and negative and zero interest rate policy. So, now, when this thing goes down from the pressure of impeachment, there is nothing to hold it back up. . . . We have a global slowdown. We have pressure all over the world . . . . Economies have been artificially propped up, and the monetary methadone is wearing off. The addicted bull is ready to go under."
Celente adds, "So, when you go back to impeachment, we look at a global economic process putting all the pieces together, and you have to look at what this is going to do in the climate that we are in. When this impeachment pressure starts hitting and hitting and hitting, the markets are going to collapse globally. . . . It will cause all the global markets to go down because the United States is the only semblance of a strong economy, and it's weakening."
On gold, Celente says, "I have been saying for more than five years that gold had to break over $1,450 (per ounce). Once it solidly broke over that, it's going to head for $2,000 (per ounce). The downside risk to gold is $1,390. . . . I see gold moving to $2,000 (per ounce) possibly before the end of this year. . . . They know the monetary policy is running out of juice. So, now, they are promoting more fiscal policy, which means governments going deeper into debt to spend more money to boost up the failing economy rather than let the economic fundamentals take their own route. All they are interested in doing is keeping the bigs (rich people) growing. This is going to be worse than the Great Recession, and as I said, this is going to be the Greatest Depression, worse than the Great Depression. The Great Recession was a bottom up collapse. This collapse is going to come from the top down. It's that 1% that has it all, and when it starts falling apart and they can't prop it up anymore, that's the crash. That's when it's going to be bad."
So, what are President Trump's chances of re-election? Celente predicts, "I think he will get re-elected, and I don't think he will get knocked out of the box unless they come out with some different dirt. This won't do it."
Join Greg Hunter as he goes One-on-One with Gerald Celente, Publisher of "The Trends Journal," which is now a weekly publication.
(To Donate to USAWatchdog.com Click Here)
(Update: I got this message today around Noon Eastern Time from You Tube. It says, "Great news! After manually reviewing your video, we've determined that it is suitable for all advertisers." I say great. YouTube says they review Demonetization claims after 1,000 views. In this case it was 10's of thousands of views where USAW did not get monetization or very little. This is how YouTube does people. The organization is incompetent, corrupt or both. Thank you all for your donations!)
After the Interview:
There is some free information at TrendsResearch.com. "The Trends Journal" is now a weekly publication. If you want to become a subscriber for cutting edge, original analysis from Gerald Celente, click here.
This segment is sponsored by Discount Gold & Silver Trading.  Ask for Melody Cedarstrom, the owner, at 1-800-375-4188.