Elites Know Global Economy Tanking, Hill in Much Deeper Email Trouble, Bizarre US Middle East Policy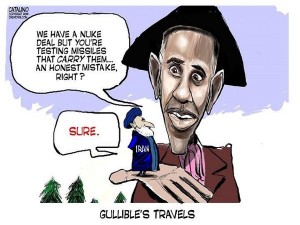 By Greg Hunter's USAWatchdog.com  (WNW 223 1.22.16)
It appears the declining economy is so obvious that even the elite are admitting the global economy is tanking. At the World Economic Forum in Davos, Switzerland, where the richest people in business and government gather annually, the mood couldn't be gloomier. Even the headline at USA Today reported this week "CEO's Pessimism Over Global Economy Rises." Actually, if you read their story, they soft-pedaled how bad it really is. Only 27% of 1,400 CEOs surveyed think economic growth will improve in 2016. Only 16% of North America CEOs were optimistic things would get better. The quote of the year goes to George Soros when he said, "Yellen may have mistimed liftoff." Ya think?
Hillary Clinton's email problems have gone from bad to 'you are under arrest Mr. Clinton.' I am joking here. Clinton has not been arrested, but she will be charged for this email/private server fiasco. Why am I doubling down on this prediction? New information was reported this week by the Inspector General for the Intelligence Community that what Mrs. Clinton had on her* private server was "beyond Top Secret." Inspector General I. Charles McCullough III told the Senate in testimony on Capitol Hill that what was on Clinton's server was information and messages classified as "special access programs," or SAP.  It's reported by multiple intelligence sources that people could die if information was hacked. There is no way Clinton avoids being charged. As I said more than a year ago, Clinton cannot win even if she is not charged. Stick a fork in her she is done. By the way, USA Today did not report the story that came out of Senate hearings—outrageous.
U.S. Middle East policy is so bizarre it defies logic. Five American hostages were traded for seven Iranian prisoners. Good news, right. The AP reported "US-Iran Ties Warming Over Nuclear Deal." The very next day, the "U.S. Levels New Sanctions on Iran." USA Today reports this as if it's another day at the office, not that it's whack-a-doodle and crazy foreign policy. Secretary of State John Kerry also admitted that part of the $150 billion Iran is going to get, in this deal that is not really a deal because nobody signed it, is going to go to terrorists. Hezbollah, Hamas and who know who else will be getting some badly needed cash to commit terror. Way to go, John Kerry.
Join Greg Hunter as he talks about these stories and more in the Weekly News Wrap-Up.