Rising Rates Forecast Insolvency – Michael Pento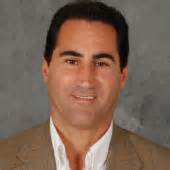 By Greg Hunter's USAWatchdog.com 
Money manager Michael Pento says recently rising interest rates are signaling big trouble for the economy. Pento contends, "There are so many things that can go wrong with rising interest rates.  First of all, you have to understand that the permabulls that you hear on CNBC will tell you there is nothing wrong with rising interest rates.  It is a symbol of growth.  If you look at industrial production and retail sales for January, they were negative.  So, rising rates are occurring, not because of growth, they are caused by insolvency concerns.  That is the key metric here, and they are credit risks and insolvency concerns."
Who is insolvent? Pento says, "Europe is insolvent.  The United States is insolvent. . . . We have $21 trillion in debt.  That's seven times our revenue.  So, we are technically insolvent.  You haven't seen anything yet because as interest rates rise, debt service expenses rise. . . . Certainly, beyond a shadow of doubt, the Bank of Japan is insolvent."
Pento says 10-year Treasury rates could easily go to "7%," which is a massive move from a little less than 3% today. This would not be some wild swing, but a "return to long term averages."  What are central bankers going to do then?  Pento says, "I think the end game is central bankers are going to come back in and buy everything.  They are going to buy every fixed income sovereign debt instrument that they can find because interest rates are going to spiral out of control. . . . You are going to have a panic out of Treasuries, a panic out of high yield, a panic out of leveraged loans and a panic out of bond funds."
Pento also predicts, "For the first time in 40 years, you are going to have bond prices and equity prices in free-fall. That happened in the 1970's, but it's going to be worse because in the 1970's, you didn't have an insolvency concern. . . The chaos coming to markets is here.  It's not going away, and it's not going to be brushed under the rug.  It's not going to stay on the sidelines for another few years.  The years from 2007 to 2017 were the years central banks were buying everything.  There was no volatility, and stocks just went up.  Those days have ended, and the volatility is only going to become much more profound."
Join Greg Hunter as he goes One-on-One with financial expert Michael Pento, founder of Pento Portfolio Strategies.
(To Donate to USAWatchdog.com Click Here)  
After the Interview: 
Michael Pento also says, "Beware, some banks and brokerages will go under in the next crash. Faith in central banks and fiat currency will be wiped out when the biggest bubble of all pops."
Pento also predicts "new all-time highs will be reached in precious metals sometime in 2019."
You can find free information, analysis and regular podcasts on Michael Pento's site called PentoPort.com.