Comey Went Rogue, Trump Censored, Dem Cities Failing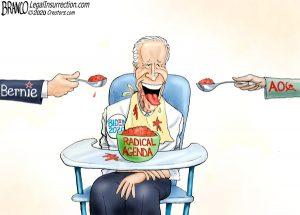 By Greg Hunter's USAWatchdog.com (WNW 443 8.8.2020)
Former Deputy Attorney General in the Obama Administration threw former FBI Director James Comey under the bus when Sally Yates testified on Capitol Hill this week.   Comey went "rogue" when sending FBI agents to the White House to entrap General Michael Flynn in the first few days of the Trump Administration, according Yates.  This is a stunning admission in what appears to be an attempt by Yates to distance herself from the massive multi-faceted coup plot to remove President Donald Trump from Office.  Yates admitted she would not have signed a FISA warrant to spy on the Trump Administration if she knew it was based on a phony dossier paid for by Hillary Clinton.  It was her duty to understand what the evidence was before she signed it, and ignorance is not much of a defense.  The major news outlets ignored this earth shaking testimony or massively downplayed it.
The tech psyop continues with the removal of a Trump interview from Facebook and Twitter.  They claim it was Covid-19 "misinformation."  The Trump campaign says it was backed up by science, but it did not matter.  Big Tech is increasingly censoring any conservative opinions or speech.  This is the first time President Trump was removed this way.  It is surely a sign of desperation by the left in their quest to not allow a second Trump term.
You have all heard of the riots and destruction in Democrat controlled cities.  The mainstream press has become a laughing stock every time it says the "protests are mostly peaceful."  It's a joke, and anyone can see the destruction taking place, including property owners who are selling for a loss and moving out of Democrat disasters with exploding crime rates.  Actress Jennifer Lawrence is a high profile Dem who just sold her New York City penthouse apartment for more than a $5 million dollar loss.  She is leaving failing Democrat controlled New York City for a safe place even if she has to take a huge loss on her home.
Join Greg Hunter of USAWatchdog.com as he talks about these stories and more in the Weekly News Wrap-Up
(To Donate to USAWatchdog.com Click Here)
After the Interview: 
Analyst Bo Polny of Gold2020Forecast.com will be the guest for the Saturday Night Post.  Polny is forecasting that September will be a very turbulent month, and gold and silver prices will head much higher in September.