Epic Gold, Silver Rise & Markets Plunge in April –Bo Polny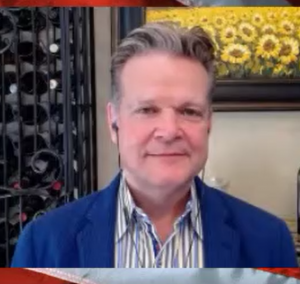 By Greg Hunter's USAWatchdog.com (Early Sunday Release)
Cycle expert and financial analyst Bo Polny predicted a market crash in the stock market on February 9, 2020. A few weeks later, it nosedived 36% in the fastest crash in the history of the markets. Is it over? Not according to Polny. He contends, "When gold was shooting up into the $1,600 range in February along with silver and mining stocks, I said don't get too excited because the market was going to top out the end of February, and then gold and silver will have a down cycle in the month of March. That's what happened. Why did I schedule the interview at the end of March? The end of March is a final entry point to get in on gold and silver positions. Once April comes, gold and silver will do the opposite. Again, please understand my words, they will do the opposite of what they did in March.  In March, gold and silver and the mining stocks collapsed, and so did the stock markets collapsed together. In the month of April, you will see the stock market take the second leg down. (Bo's target is around 15,000 on the DOW.) When this happens, gold, silver and the mining stocks, particularly gold and silver, are going to do something epic."
Polny goes on to say, "In the last interview, I gave you a time point, and I am going to give it to you again. This time point is incredible, and it is a Biblical calculation. I am waiting to see what happens at this time point because it is supposed to be a truly epic time point, and that time point is April 21, 2020. It's a time point where the world changes, one system comes to an end or something really obvious happens. So, coming into the month of May, we have this new time point or this new era."
Polny says all his work is based on Biblical cycles. He goes through the last 7,000 years with a powerful PowerPoint presentation that culminates with the Second Coming of Jesus Christ and predicts a time window for his return in the not-so-distant future. Polny also says his charts say the bottom is going to be ugly for the so-called long term investors. Polny says, "What it points to is a market drop that keeps falling. The potential target is 5,000 to 5,050 range, and the time point for this comes at the end of the year 2022."
Polny also says the U.S. dollar has topped and is going lower. Bo says, "I looked at a chart recently, and the dollar has a double top. It has not made new highs in a long time. It has just been sitting there. A lot of times with market events, you see the dollar move down with the stock market. (The dollar was down bigtime on Friday 3/27/2020. It lost more the 1% on a day the DOW lost more than 900 points.) So, that is unusual. The dollar moved with the stock market, and gold did not go anywhere. Gold was steady."
Bo says, "The people in control of this system will try to stop the fall, and they will fail. For that reason, point E (15,000 on the DOW) is coming. . . . They will try to stop it, and they will fail. Look what's happening. What we have seen in March is a crash. . . . We have not seen a plunge. The plunge comes in April."
There is lots more in this more than hour long interview, including a free 30 page PowerPoint presentation on the 7,000 year cycle that started in the days of Adam and Eve.
Join Greg Hunter of USAWatchdog.com as he goes One-on-One with analyst Bo Polny of Gold 2020Forecast.com.
(To Donate to USAWatchdog.com Click Here)
After the Interview:
You can find free information on Gold2020Forecast.com.
To look at Polny's free PowerPoint presentation called "God's 7-Kingdoms, Daniel's Timeline" click here.
If you are looking to buy physical gold and silver coins, check out our sponsor Discount Gold and Silver Trading. Ask for Melody Cedarstrom, the owner, at 1-800-375-4188.