This is Bigger than Gold & Silver Manipulation – Chris Powell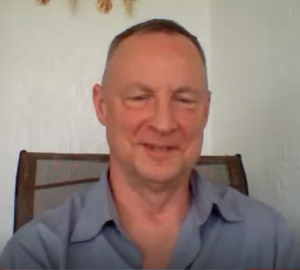 By Greg Hunter's USAWatchdog.com (Early Sunday Release)
Chris Powell, Treasurer and Secretary of the Gold Anti-Trust Action Committee (GATA), says price manipulation of all markets is a major problem the world faces. Powell explains, "This is an issue far bigger than gold and silver. Gold and silver are just minerals, atomic elements. The issue for us is much bigger than that. The issue is free and transparent markets and having an accountable government. You cannot have those things unless you have freely traded monetary metals markets and freely trading currency markets as well. We don't worship the golden calf or the silver bull. We are pursuing a much more justice oriented agenda here. We want government to tell us what they are doing in the markets. We want them to be open and accountable, and that requires a free and transparent monetary metals market."
No matter how much financial manipulation is occurring on a global scale, you cannot suppress the outcome of those policies. One of the outcomes is inflation, and yet the new cover of Bloomberg/Newsweek asks the question "Is Inflation Dead?" Powell says, "This is worse than a prediction. It's a delusion. Inflation is all around us. I don't know what world the government is living in where they put out monthly reports saying inflation is tame. These people are not paying medical insurance premiums. They are not paying college tuition. They are not paying state taxes. They are not going to the grocery store and seeing prices rise monthly and, of course, they are not noticing the inflation that has manifested itself in the stock market. . . . Inflation is not dead. It's all around us, and it has been all around us."
GATA has been trying to get the U.S. government to come clean about massive market manipulations. GATA says they have hit a stone wall of silence. Powell concludes, "Presumably, the U.S. Treasury is secretly trading in any number of markets and refuses to say which markets they are. . . . I heard a U.S. Assistant Attorney move for a Summary Judgement dismissal of our lawsuit saying, without admitting the U.S. government was rigging the markets as we complained in our lawsuit, the U.S. government does claim the power to do what our lawsuit complained of, and that was to secretly rig the markets. I think we have established this now to the satisfaction of any reasonable person . . . . Especially since the CME Group, which operates the major futures exchanges in the United States, has just renewed what it calls its central bank incentive program, which gives enormous volume trading discounts to governments and central banks for surreptitiously trading all the futures markets. . . . So, we know the CME group has created mechanisms for secret trading by the U.S. government and other governments to get discounts in all of the futures trading in the United States."
In closing, Powell reminds us, "At some point, manipulations do fail . . . . Manipulations only work because of deception."
Powell contends that global financial powers are trying to suppress inflation through the manipulation of all futures and commodities, but it's not working.
Join Greg Hunter of USAWatchdog.com as he goes One-on-One with Chris Powell of GATA.
(To Donate to USAWatchdog.com Click Here)
After the Interview:
There is free content on GATA.org. You can get free email alerts from GATA.org, just click here to sign up. If you want to donate to GATA.org, click here.
If you would like a free audio only download of the Chris Powell Interview click here.