World Economy Has Never Been Worse-Andy Hoffman
On March 2, 2016
In Media
168 Comments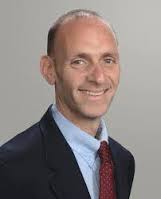 By Greg Hunter's USAWatchdog.com
Financial writer Andy Hoffman says we are getting to the end of the road for the fantasy economy. Hoffman explains, "I shy away from predictions as much as possible and . . . when things will happen. When will the gold cartel break? When will the big one will happen? It's an unknowable thing in a manipulated world, but if you listen to me lately, I have never been more passionate that I don't think things can make it through this year, and people like David Stockman (former White House Budget Director) think the same. There are just too many things coming to a head right now. The economy of the world has never been worse quantitatively and qualitatively. The political and social ramifications going on because of the bad economy have never been more tenuous."
Gold and silver are a different story as Hoffman contends, "If you look at my world, the gold and silver world, never before have we seen such high demand, low inventory and now falling production. So, I am in the camp that does not believe that the powers that be can hold this thing together through the end of this year."
What about reports that gold and silver are plentiful? Hoffman, who works for Miles Franklin, says, "As far as what we see, as one of the largest bullion dealers in the nation, last summer, we had one of the biggest silver shortages since the 2008 crisis. Since then, business has been very brisk, but we are not yet at the level where premiums are surging and have shortages (in the U.S.) That said, around the world, people cannot get product. There is a reason why (demand at) the U.S. Mint is off the charts. Last year was a record year for selling Silver Eagles. This year, we are at a level that is at a pace 40% or 50% above that."
The U.S. Mint had a record month in February and sold a million ounces per week. Hoffman says, "This is with the mint allocating a million ounces a week, which is why they sold four million ounces. So, overall, they are at a pace to sell 50% more than they did in last year's record level. That's because it is foreigners that are buying it. The reason I know this is because I am getting emails from people from Japan telling me that we cannot buy silver. Can you get it for us? A customer from Australia told me the Perth Mint is sold out of almost all silver products. We haven't seen this in many years. Why the demand from places like Australia? In Australia, the Australian dollar has gotten crushed, and Australian people are clamoring for precious metals. The price of gold in Australian dollars is almost at an all-time high. So, here in the United States, it's a little less muted, but business is very brisk. In all the other parts of the world where currencies have crashed and prices are surging, either you cannot get product or you are going to have a very difficult time to get it. America is always the last to go on that ladder. So, when you start to see those shortages abroad, you know that something is afoot. . . . Given that it is untenable that we will survive without another major crisis in this country, I think we are going to see shortages in the U.S. later this year sometime."
Join Greg Hunter as he goes One-on-One with Andy Hoffman, Marketing Director at Miles Franklin, precious metals experts.
(There is much more in the video interview.)
After the Interview:
Andy Hoffman is a prolific writer and produces a fresh article nearly every day of the work week. You can follow his work by clicking here. If you want more information on the free seminars Hoffman mentioned or get other free information and analysis, you can go to the homepage of MilesFranklin.com.