One-on-One with James Howard Kunstler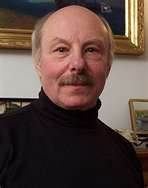 By Greg Hunter's USAWatchdog.com  
If you want a no-nonsense look at the world and where we are heading, you talk to a journalist who has seen it all.  James Howard Kunstler began his career in the 1970's at Rolling Stone magazine.  Thousands of articles and 11 books later, you have a writer with the experience to decipher a very complicated world.
The big story of our generation is the financial calamity we face, and Kunstler writes about it almost weekly on his site, Kunstler.com. He thinks "the global banking system is broke," and world powers are "trying to conceal it." Kunstler says, "All the loans are bad and we are pretending they're not."   
The world is heading for a "lower standard of living," and the only question is "how disorderly will that process be."  Greg Hunter goes one on one with James Howard Kunstler.