Dark Money Will Cause Hyperinflation – Rob Kirby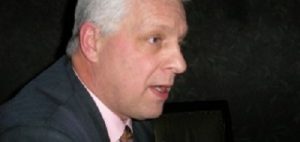 By Greg Hunter's USAWatchdog.com  (Early Sunday Release)
Macroeconomic analyst Rob Kirby says there is enough so-called "Dark Money" already out there to cause hyperinflation. Kirby explains, "The Saint Louis Fed keeps track of the monetary aggregates, and they tell us the money supply is "X."   My view of reliability of that data reporting–I think it's all bogus because they are not measuring or counting how many dollars would be contained in an entity like the Exchange Stabilization Fund (ESF) where it's "Dark Money."  Instead of the money supply being "X," maybe the real money supply is 4 or 5 or 10 times "X."
So, the money needed for hyperinflation does not need to be created, it's already in existence. Kirby says, "Yes, it is in existence.  It's hiding in dark pools where the monetary elites have it at their disposal anytime they want to do an intervention in the gold market and dump paper dollars or digital dollars into the COMEX to knock the price of gold down.  They have it at their fingertips whenever they want to use it.  When the U.S. government auctions bonds, and the foreign interest isn't big enough to soak up all the bonds, they have this dark slush fund where they can pull money out of  . . . and they can effectively prop up and buy bonds whenever they want.  I find it truly amazing that the United States of America has never had a failed bond auction."
Kirby also points out, "If you accept that these "Dark Dollars" exist, I now pose this question. What happens if the people in control of those "Dark Dollars," the trillions of "Dark Dollars" that are in existence, what happens if they get concerned that those "Dark Dollars" might soon turn into confetti and be worthless?  What do you think they're going to do with those dollars then?  . . . . They would buy everything and anything, anything they perceive to be rising in value or tangible, anything they think would be accepted in commerce around the world.  Bitcoin would be one of the go-to things, but I would say expressly the real objects of that money would be the physical metals, gold and silver.  This could topple the debacle that goes on in paper markets in COMEX and London.   I have long predicted, and I do believe I will live to see a day, that you cannot buy an ounce of gold with fiat money."
Kirby says the price suppression of gold and silver is in the process of ending. Kirby says, "In the very near future . . . we are going to experience precious metals to be cryptoized and put on the blockchain. . . . These are going to be superior alternatives to GLD and SLV, and this will bring transparency to the price discovery process for both gold and silver.  What this means is GLD, SLV and COMEX are going to be made irrelevant by the cryptoizing of physical metal."
Kirby predicts that, at some point, the price of physical gold and silver will skyrocket, and the same bankers who suppressed the price will turn around and send it to the moon. Kirby contends, "When the banks feel this is a foregone conclusion, that the price of gold and silver are going up . . . they are going to try to front run it.  Banks try to front run everything."
Join Greg Hunter as he goes One-on-One with gold and silver expert Rob Kirby of KirbyAnalytics.com.
(To Donate to USAWatchdog.com Click Here) 
After the Interview: 
Rob Kirby also says, "If you want to buy the next Bitcoin, buy physical silver now."
You can find some free information on KirbyAnalytics.com. You can also become a subscriber to his analysis that he gleans from global sources for $145 per year.  Click here to subscribe to KirbyAnalytics.com.