Fed Scared to Raise Rates-Nomi Prins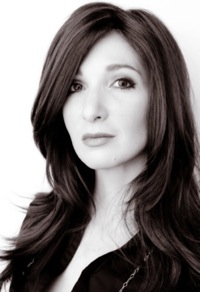 Greg Hunter's USAWatchdog.com    (Early Sunday Release)
Former top Wall Street banker Nomi Prins says forget about a Fed Rate Hike in December. It's not going to happen. Prins explains, "They are not going to raise rates in December. I didn't think they were going to raise rates in September. . . . It wouldn't have made sense for that to happen, and it's not going to make more sense for the same reasons for December. In the next three months, economies thought the world will not be repaired, markets will not be stable, currencies will not be stable, and all of a sudden, interest rates will not have the need to rise to hurt other countries who are reducing their rates. So, the Fed is not going to move in December. . . . The factors around the policies, around economy, around the markets, don't lend themselves to doing that. So, she (Janet Yellen) is in a catch 22 of her making and of the Federal Reserve's making. The choice was made to bail out the financial institutions and prop up the markets with artificial money, and printing money, and reducing the level of interest rates, and reducing the level of currencies relative to the dollar throughout the world. That was the decision that was made. . . . The talk is 'we will see what the economy does. We'll see if unemployment is better. We'll see if inflation is still low, and then maybe we will think about it.' That is all code for we are not going to think about it because we are scared to move and cause a worse situation than the one we already created. "
Prins goes on to point out, "Now, you have this heightened volatility. Now, you have this heightened negativity. There is only so much of an amount you can inflate asset bubbles before they destruct, and that's what we are seeing now in the rising volatility in the last six months, this transition to destruction."
So, no matter if there is a rate rise or not, the markets are still going to get destroyed. All the warning signs are showing up right now as Prins explains, "What happens before any sort of major implosion is you get this heightened volatility to the downside. You get a heightened volatility to the downside, meaning a lot of jagged edges in the markets, particularly in the stock markets because they most reflect the hot money going in now. Currency trading or Forex trading reflects it too. That's why you have these rigging frauds going on, and I believe continue to go on. You have all these volatility points along the way in all of these different asset classes. That heightens when the markets turn, and then it becomes a self-fulfilling situation. The more uncertainty there is, the more every little tiny thing creates a more downward cycle rather than an upward bump. That's what we're in right now."
How do people protect themselves? Prins says to hold cash and explains, "People should be out of this situation, and they should have gone into cash earlier this year. . . . I am talking about holding cash and paying down the things that you own. I am talking about basically taking a physical lock on what you have. Yes, you can keep some cash in the banks . . . . You need to keep it practically for paying bills and mortgages and so forth. There has to be a minimum amount in order to do your personal business, but beyond that, I believe this is a good time to hold on to cash. Being out is the thing that protects most individuals right now."
Nomi goes on to say, "The bigger issue is whether we also go to bail-ins if this transition to destruction results in a much greater crisis because of the events throughout the world and a lot of the negative conflicts. . . .  If all of a sudden defaults start rising in loans, foreign loans to corporations, and local loans in sectors like oil . . . and all that starts to happen . . . where do you go? You go to your depositors because that is the next largest amount of liquidity that you can use in an emergency. That's really what bail-ins are. . . . The reality is the FDIC doesn't have the money to secure the trillions of dollars that are in the banks. I think some form of bail-in is coming."
Join Greg Hunter as he goes One-on-One with best-selling author of "All the President's Bankers," Nomi Prins.
(There is much more in the video interview.)
After the Interview:

Nomi Prins is coming out with a new book next year. The working title is "Artisans of Money." Prins says, "Artisans of Money will probe the global central bank driven system and its players." The upcoming book "will explore how central banks have increased market manipulation and speculation like never before in history." Prins has several of her books for sale, including her current best-seller "All the Presidents Bankers" on the homepage of NomiPrins.com.