Weekly News Wrap-Up 12.13.13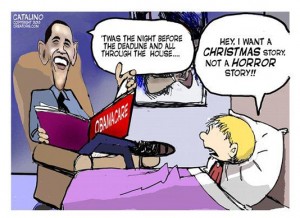 By Greg Hunter's USAWatchdog.com
The latest budget deal that House and Senate leaders have come up with can be summed up by saying it really is more of the same.  There are little spending cuts and little in tax increases.  There is something in it for everyone to hate.  The Tea Party did not get any meaningful spending cuts, and the liberal Democrats didn't get much in the way of tax increases.  Minority Leader Nancy Pelosi told Democrats, "Embrace the suck."  Speaker of the House John Boehner told conservative members, basically, to shut up.  Who cares if the deficit has grown more than $3 trillion in just three years?  At some point, the world is going to figure out the U.S. is not serious and is never paying back all this money.  That's when the entire country will have a Detroit moment.
The fight over the Senkaku Islands between Japan and China is far from over.  Some are predicting there could be military conflict as early as January 2014.  Both countries are having economic problems, and war could be started for political reasons.  China and Japan are the number one and two foreign holders of U.S. debt.  The U.S. economy could suffer a knockout blow if either country starts selling its Treasury bonds.
Protests are raging in the Ukraine over trade agreements with the EU and Russia.  The leaders want to move closer to Russia, and the people want to move closer to the EU.  Russia once ruled the Ukraine as part of the old Soviet Union.  Many do not want to return to the Russian sphere of influence.
Even though the stock market is at or near all-time highs, profits have peeked.  Ninety percent of companies are warning  of weaker than expected earnings.  This pre-announcement season, according to USA Today, is "shaping up to be the most negative on record."  Please keep in mind, we are getting earnings warnings, and the Fed is pumping out more than $1 trillion a year to keep the economy propped up.  What happens when the money printing either stops or stops working?
Join Greg Hunter as he gives his analysis on these stories and more in the Weekly News Wrap-Up.