Weekly News Wrap-Up-Greg Hunter 11.18.16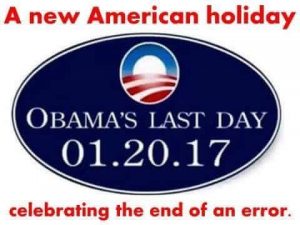 By Greg Hunter's USAWatchdog.com  (WNW 261)
The mainstream media (MSM) is in full panic mode as it realizes it is becoming irrelevant. Now there is a so-called list of "fake news" sites out and Breitbart.com and InfoWars.com are on the list.  That is an outrageous claim considering President Elect Trump has called Alex Jones at InfoWars.com to thank him for the coverage.  It is preposterous to think Trump would call a "fake news" site to thank them.  Also, Steve Bannon, who used to run Breitbart, is being tapped by Trump to be his top advisor.  The MSM is losing power to the alternative news.  So, it is attacking legit sites like InfoWars.com and Breitbart.com that called the election correctly and fairly to try and discredit them with false narratives and charges of racism and anti-Semitism.  Top trends researcher and Publisher of The Trends Journal, Gerald Celente, says the MSM is on its way out and alternative media is on the rise.  It is that simple.  Celente will be the guest on the "Early Sunday Release" and will give a preview of top trends for 2017.
Obama is making his last trip abroad as President of the United States. While out of the country, he is pushing the New World Order agenda to the very end.  The headlines from Greece read "Obama Urges Nations Not to give in to Isolationist Impulses."  Another one reads "Obama Warns against 'a crude sort of nationalism' taking root in the U.S."  This is the polar opposite of the results of the landslide election where Donald Trump won with the slogan "Make America Great Again."
The 10-year Treasury is signaling trouble in the debt market. Since July, the interest rate on the 10-year has shot up nearly 1%.  It doesn't seem like much, but the percentage of increase is more 59% in less than four months. Gregory Mannarino of TradersChoice.net says this could be the beginning of a bond market meltdown caused by spiking rates if rates don't stop rising soon.
Join Greg Hunter as he analyzes these stories and more in the Weekly News Wrap-Up.
After the Wrap-Up:
(Correction)
I said Hillary Clinton won only 6 states.  That is wrong.  She won 17 states in the 2016 election.  I meant to say she won only 6 highly contested states.
Gerald Celente will be the guest on the "Early Sunday Release." He will give his top trends for the MSM, the markets and gold for 2017.