YouTube Censors, Texas Sues & Unemployment Jumps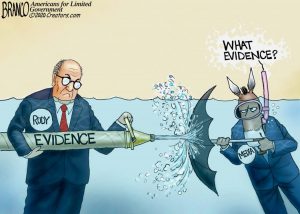 By Greg Hunter's USAWatchdog.com (WNW 461 12.11.2020)
In a surprising move, YouTube is telling its users that it will ". . . remove videos questioning the Biden election victory."  This to me seems like a panicked reaction to the mounting evidence of voter irregularities and problems coming out of the 2020 Election.
Texas is suing four battleground states (Penn, AZ, MI and WI) for willfully not following their own election laws established by their respective state legislatures.  Therefore, Texas contends the election results in those states were not constitutional and invalid.  Pennsylvania responded and called the Texas lawsuit "bogus" and "seditious."  This is a first ever lawsuit with many states on both sides lining up against one another.  The Supreme Court is sure to hear this case.
Just when you think the economy was getting better and unemployment was going down, a fresh weekly number comes out showing more than 850,000 Americans filed new claims last week.  It was an increase of 140,000 from the week before.  No doubt new CV19 lockdown orders are causing this spike.
Join Greg Hunter of USAWatchdog.com as he talks about these stories and more in the Weekly News Wrap-Up.
(To Donate to USAWatchdog.com Click Here)
After the Wrap-Up:
Analyst and trader Rick Ackerman will be the guest for the Saturday Night Post.  He'll talk about President Trump's odds of winning a second term and about what's coming for the economy in 2021.