Early 2017 Record Scam Stock Market Going to Blow Up-Michael Pento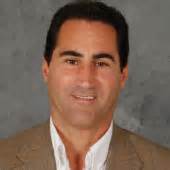 By Greg Hunter's USAWatchdog.com
Money manager Michael Pento says don't get too comfortable with the record highs in the stock market. Pento warns, "In December of 2015, the Fed raised rates. It was the first time in a decade. From the middle of December to the end of December (2015), it was nirvana. They raised rates. There was no problem, and then came January. The first trading day of January, boom, and we had the worst January in the history of all Januarys in the stock market. I think the very same thing is going to happen in 2017, but I think it's going to be worse. Not only are we going to fall, I think there is going to be a huge tremor in China and in the emerging markets. That's early in 2017, and when that occurs, Janet Yellen (Fed Head) can forget about three rate hikes. I think she will not get more than one rate hike out of the way before this whole thing unwinds and unfolds. Then, you are going to get a reversal of those rate hikes. You are going to go back into QE (quantitative easing or money printing) in 2017."
Pento goes on to predict, "I know gold is suffering huge right now, and in full disclosure, I sold most of my gold after the election of Donald Trump. I knew we had rising real interest rates and a stronger dollar. That's temporary. It's not going to last very long, but when it reverses, oh boy, it's going to reverse really hard and really strong. I am an active manager, and I can buy it back, but if you are a long term holder of gold, you should hold gold. If you are a long, long term holder of gold, you should be using this selloff to buy more gold. . . . This is going to reverse in early 2017. You are going to hit 3% or 4% on the 10-year Treasury, and the whole scam is going to blow up. We have a record amount of debt worldwide. . . .This thing is going to unravel in 2017, and then you are going to see, I believe, helicopter money on the other side. So, you better get ready to own gold again if you sold it."
On the record bubble in bonds, Pento contends, "Where's the 10-year Treasury right now? It was 1.3%, and now it's around 2.6%. We're going to 4% on the 10-year Treasury. That, by definition, is an absolute bursting of the bond bubble. The problem is this: All assets are priced off of the 'risk free' rate of return, 'risk free' rate of return on sovereign debt. All asset prices were priced off 1.3% of the 10-year Treasury, or a negative 40 basis points on the Japanese 10-year, or negative yielding German bunds, all assets, and yes that includes real estate and stocks. So, the bond bubble is epic. It is that big in proportion, and it is now bursting."
Pento goes on to warn, "The real estate market is starting to go off-line. If you look at new home starts, they were down 19% in November month over month. There is no more refinancing market. It's gone off-line. The initial purchase applications have flat lined. . . . As the housing market goes, so goes the economy. While the Dow and the S&P 500 have surged after November 9th, after Trump was elected, emerging markets are down 8%. . . . The emerging market economies and their currencies are crashing, and that is where I see the epicenter of the bubble breaks."
In closing, Pento says, "This stronger dollar and this rise in Treasury yields is not going to last very long. They are going to have to reverse course. When they do, they are going to temporarily bring that yield back down. They are going to create unprecedented inflation like you have never seen before–even worse that the 1970's. You are going to want to have gold at that juncture."
Join Greg Hunter as he goes One-on-One with Michael Pento of Pento Portfolio Strategies.
(There is much more in the video interview.)
After the Interview:
There is free information, analysis, videos and podcasts, and to get a copy of his book titled "The Coming Bond Market Collapse," go to PentoPort.com. For a more complete look at Michael Pento's "Inflation/Deflation Dynamic Portfolio," please click here.