Mueller Witch Hunt Continues, Greenspan Warning, Immigration Crackdown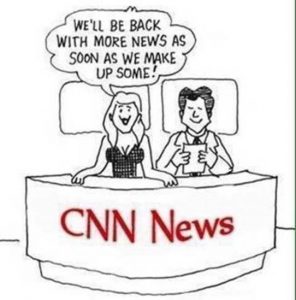 By Greg Hunter's USAWatchdog.com (WNW 295 8.4.17) 
Special Prosecutor Robert Mueller is now in the Grand Jury phase of the Trump witch hunt. It is looking more and more like a "get Trump" at all costs affair.  Mueller has many conflicts of interest and is required to be removed by law, and yet nothing is done to stop this circus.  Meanwhile, renowned journalist Seymour Hersh says, "Russia Gate is a CIA planted lie and revenge against Trump."  Hersh says DNC staffer Seth Rich supplied some "juicy emails from the DNC" to WikiLeaks.  That pretty much blows up the Russian hacking and collusion story.  Now, about two dozen members of Congress want a Special Prosecutor to investigate Hillary and all the wrongdoing of the Obama Administration.
Former Fed Head Alan Greenspan is warning of a "bond bubble." Greenspan thinks interest rates are "much too low," and when they move up, they could move up "reasonably fast."  Even with this warning from a former Federal Reserve Chairman, the stock markets still hit all-time highs this week.
Donald Trump and members of the GOP are proposing a new immigration bill that will limit immigration. Trump says it will save "billions and billions of dollars."  The plan will limit unskilled labor and require people who want to become citizens to have skills and speak English.  Massive legal and illegal immigration hurts the poor and minorities the hardest.
Join Greg Hunter as he talks about these stories and more in the Weekly News Wrap-Up.
(To Donate to USAWatchdog.com Click Here) 
After the Interview:
Clif High of HalfPastHuman.com will be the guest for the "Early Sunday Release." High has a new report coming out that will talk about Bitcoin, the economy and politics.  High will tell you what his research predicts about what will happen this fall and beyond.