Biggest Financial Bubble in History Will Engulf World-Gregory Mannarino
G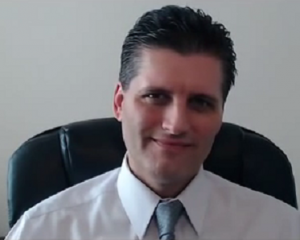 reg Hunter's USAWatchdog.com 
Financial analyst and stock trader Gregory Mannarino says pay no attention to the rising stock market because it is "fake." Mannarino says, "The manipulation is absolutely epic.  We have never seen anything like it.  There is going to be a horrible price to pay for this.  Why?  Because it will correct to fair market value.  There is no doubt in my mind that all of this will correct to fair value.  All these distortions can only go so far, and we know this.  We have seen this throughout history without exception. . . .  We have the biggest bubble in the history of the world, and that is the debt bubble that has re-inflated this stock market bubble, it will burst.  It will burst because every single financial bubble in history, without exception, has burst before it.  This one is going to burst too, but this one is going to engulf the world.  It's going to be unlike anything we've seen in the history of the world, and there is no doubt that the middle class will no longer exist when this occurs.  It's going to be a massive transfer of wealth to these financial institutions that are going to go short all of this.  It is legal theft on a magnitude and scale that is unimaginable."
The mainstream media is ignoring massive fraud by banks. The latest fraud is the admission by Deutsche Bank that it rigged both the gold and silver markets with other big banks. Mannarino says, "Of course, they have to ignore it.  They have no choice to ignore it.  Why?  It's the system, and the system relies on one thing only and that's confidence.  They can't allow the general public to understand there is absolute fraud involved in the biggest banks on earth.  If the people start to get wind of that, then they are going to start to get afraid.  Then, they will pull their cash out of these institutions and start allocating it into different things.  They cannot allow the general public to know what's really going on.  They need to keep the general public focused on the stock market.  Most people don't know what to look at, but when they hear, oh the stock market is higher, my 401K is doing well, and that's all they care about.  The same exact thing happened in 2008 when they were watching their houses go up in price.  They didn't care about anything else.  When it reversed, then, all of a sudden they're crying.  This is what's going to happen now, but the magnitude of this one eclipses what happened in 2008–exponentially.  The 2008 event, that was a walk in the park eating an ice cream cone compared to what is going to occur at one point here down the line."
Mannarino goes on to say, "We exist, beyond any shadow of any doubt, are living in an environment where nothing is real, from the prices of assets, to what is going on with the big Wall Street banks, to Federal Reserve interest rates and everything in between. All of this is being played in a way to keep people believing that the system is working and will continue to work.  It's not going to.  Let's look at the stock market. . . . There is no possible way that these multiples can be justified with the price action of stocks in the overall market.  They continue to rise.  Nothing is real, and I can't stress this enough."
On the trend for precious metals and the U.S. dollar, Mannarino says, "We talked about this last time I was on, and I said we would see the dollar down and precious metals up. This was going to happen.  We are going to continue to see more fakery and twisting of this entire system.  Right now, it's upside down and nothing is real.  We now are in an environment where the financial system has been flipped upside down just to make it function.  That's very scary. . . . We've never seen anything like this in the history of the world.  We have now hit 10 years for suppressed interest rates in the United States.  It can never stop.  The Federal Reserve has never been in a situation like this.  We are in completely uncharted territory."
Join Greg Hunter as he goes One-on-One with Gregory Mannarino, founder of TradersChoice.net.
(There is much more in the video interview.)
After the Interview:
Mannarino, who likes to say "silver is the most undervalued asset on the planet," also predicts that "silver will hit at least $300 per ounce at some point."
There is information, analysis and videos on the home page of TradersChoice.net, and it's all free.