Syria Cease-Fire & Safe Zone-Not, South China Sea Heats Up, Apple & DOJ Spar Over Unlocking I-Phone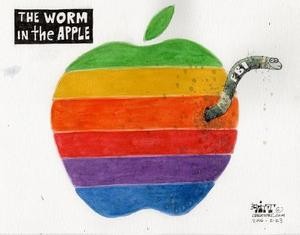 By Greg Hunter's USAWatchdog.com  (WNW 228 2.26.16)
A cease-fire is supposed to begin on Syria Saturday. Many geopolitical experts are skeptical that it will ever take place. It was negotiated by the U.S and Russia. With Secretary of State John Kerry doing the negotiation for America, I don't have any faith in it being a success. John Kerry says if the cease-fire does not hold, he may push to partition Syria. I say the odds of that happening are slim to none. Even though it is reported that Kerry is thinking about making some sort of "safe zone" in Syria, it will require as many as 30,000 U.S. troops.
Speaking of war and rumors of war, China is heating things up in the South China Sea, even though it is hundreds of miles from China. In the latest escalation, China is sending fighter jets, building sophisticated radar and deploying missiles on some of the islands it built in the last few years. The U.S. has vowed to increase patrols in the disputed waters and wants the waterways there to remain unencumbered and open to all shipping traffic. China claims the islands as their own, and other countries in the region dispute that claim.
The FBI wants a lot more than the phone of one Islamic terrorist opened in the San Bernardino attack that happened late last year. It told the public it wanted the phone used by one of the terrorists, but now it's coming out that it basically wants the ability to hack into any I-phone. Even NSA whistleblower Edward Snowden has weighed in and Tweeted, "The FBI is creating a world where citizens rely on Apple to defend their rights, rather than the other way around." Snowden also contends the FBI already has most, if not all. of the information connected to this phone.
Join Greg Hunter as he talks about these stories and more in the Weekly News Wrap-Up.