WNW 171-Fed and Congress Signal Trouble, Putin Defends Russia, ISIS War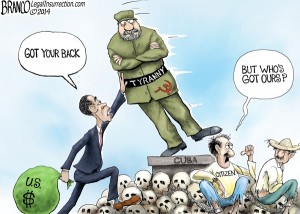 By Greg Hunter's USAWatchdog.com  (Friday 12.19.14)
My top story is the economy, and I think the Fed and Congress just signaled that something is seriously wrong, and it's going to get worse.  First off, the Federal Reserve just came out and said that it was going to be "patient" when normalizing the monetary policy.  I know Wall Street is jubilant and the stock market spiked on the news, but I think this is really ominous, and it is nothing to be celebrated.  To me, that means don't expect the Fed to raise interest rates anytime soon because the economy is much worse than what they are telling you.  Why else would Fed Head Janet Yellen come out and say the Fed was going to keep the easy money policies for a "considerable time."  If we did have a so called "recovery," wouldn't you be raising rates and pulling back on the juice?  I think the Fed knows the economy will continue to sink, and if it lets off the money printing gasoline, the whole thing tanks.  Economist John Williams says, "The great dollar calamity nears."  We are constantly told that the economy is in a so-called "recovery," and yet, a large percentage of young people in their 20's and 30's are forced to live at home.  Also, you don't have a strong economy with nearly 93 million no longer counted in the work force.  I think the Fed is scared and also knows the Christmas spending numbers are going to be the first big sign that the U.S. economy has a big problem.
The second big warning sign came from Congress, last week, in the form of gutting the Dodd-Frank law that restricted derivative trading and the use of depositor money for Wall Street gamblers.  Now, bankers can use depositor money and if or when it blows up, depositors and taxpayers will be on the hook for billions or even trillions of bad bets by the big banks.  Former Assistant Treasury Secretary Paul Craig Roberts was on this week, and he thinks the trouble may come from the oil derivatives. You know you got a problem when the main stream media highlights bonds taking a hit because of a plunge in oil prices.  You know there is massive leverage in the oil shale sector, and bonds backing that industry are tanking.  They are not coming back until the price of oil comes back up.  Why else would big banks like JP Morgan and Citigroup be pushing this bailout to Congress?  The big banks likely have some very bad bets and are going to need another massive bailout.  I think Congress gave a big tipoff by packing this depositor and taxpayer rip-off in the spending bill that President Obama just signed into law.  You know it was a bad deal for Main Street when Democratic Senator Elizabeth Warren votes against it with the likes of Republican Senator Ted Cruz.  They are polar opposites, but not on this issue.  About 40 Senators voted against it from both parties, but it was not enough.
Falling oil prices may be a joy at the pump here, but for Russia it is a nightmare.  There is talk of China bailing out Russia.  There are rumors of bank runs in Russia despite a new 17% interest rate.  Russia's currency, the ruble, has had its buying power cut in half in a matter of months.  It is crystal clear the U.S. and Russia are at economic war, and Vladimir Putin gave a speech this week to essentially say the Russian Bear is not going to roll over.  There is talk of increased sanctions on Russia by the United States, but an unintended consequence is the sanctions that are hurting Russia are also hurting Europe.  This adds to the economic volatility and probability of a black swan that could come out of Europe in the form of an economic calamity.  It they go down, we will too.  The U.S. Congress has also just voted to send weapons to Ukraine.  They are calling it "lethal aid," and it may be lethal to Ukrainians as this is going to further ratchet up the conflict in that part of the world.  It looks like the next move will be Russia's, and who knows what a not-so-wounded bear will do.  The U.S. should expect some payback and it might wreck an already teetering economy here in the U.S.
I don't have much on the internet hack of Sony.  I think it is a side story, and it may be a test of how weak the internet security really is here in America.  I also think reopening relations with Cuba was a very bad deal because the U.S. did not get much in return.  Democrats like Senator Robert Menendez say it "vindicates the brutal behavior" of the Cuban government.  Republican Senator Marco Rubio says President Obama "betrayed" Cubans fighting for freedom.  Maybe President Obama did this to break up the relationship Cuba has with Russia.  Who knows, but the two Cuban Americans in the Senate from both sides of the aisle think it was a bad deal for a variety of reasons.
Join Greg Hunter as he analyzes these stories and more in the Weekly News Wrap-Up.