$1 Quadrillion Global Derivative Market Means Deflation – Rick Ackerman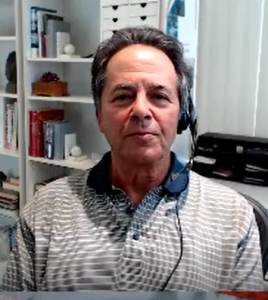 By Greg Hunter's USAWatchdog.com
Financial writer and professional trader Rick Ackerman says get ready for extreme deflation, not inflation. In his mind, the deflation scenario is building. Ackerman says, "Yes, it is. When you talk about $22 trillion in federal debt, that is really a drop in the bucket because the bigger piece of it is in the global financial markets, mainly in the derivative instruments. The notional value of that totals a quadrillion dollars, and all of that is what I call 'unactualized deflation.' Each transaction in that quadrillion dollar market has a dollar debtor in it. At some point, people are going to be stretched to pay those dollar debts and short term loans or short term paper is not going to settle up the way it usually does, and you will not be able to roll that short term debt. People will be forced to pay and settle up in cash, and I think that is when you will see a short squeeze on the dollar. That will push the dollar's value up enormously compared to all other currencies."
When could this extreme deflation start? Ackerman says, "It could start in three hours, overnight, it could start in a month or a year. I think the key piece of it is really the stock market. . . . The psychological support of a bull market is crucial to the illusion that somehow we are going to muddle through it. I think the collapse of the pension system is really just as close when this market collapses, turns down and turns down with a vengeance and keeps going down. . . . I really feel we are in a bear rally right now."
Ackerman asks some simple questions about what is going on in the economy. Ackerman says, "If everything is so good, why is the middle class in America dying? Everybody is in hock up to their ears. Nobody can afford to put a kid through college without borrowing. The Baby Boomer retirement is going to be problematic. . . . Do you honestly believe millennials living with their parents . . . do you really think they are going to be able to foot the bills for the Baby Boomers' Medicare and Social Security? . . . .The question I ask is as simple as I can frame it."
On the Federal Reserve, Ackerman says, "I think they have gone crazy. Powell says no rate hikes in 2019, and then, this guy Harker (Philadelphia Fed) says maybe one rate hike in 2019 and one in 2020. They are nuts. I talked about the $1 quadrillion bubble in derivatives, and a hike is subjecting that to one more turn of the screw every time you hike another 25 basis points. So, that's crazy talk."
If the economy gets into trouble, can rate cuts save the day one more time? Ackerman says, "The question now is do we get some sort of stimulus effect if we lower interest rates with stocks already on the moon, and home prices that have recovered more than before the 2007/2008 crash? We are stimulating, and we are in a completely different place. I think there is good reason for skepticism that the little bit of margin to bring rates down to zero can accomplish what it accomplished in the past."
Ackerman also says there is a place for gold and silver coins in your portfolio, but he thinks cash will be most useful in the next crash where banks are closed and the electronic payment system goes dark.
Join Greg Hunter as he goes One-on-One with financial writer and professional stock trader Rick Ackerman.
(To Donate to USAWatchdog.com Click Here)
After the Interview:
There is free information and original articles on RickAckerman.com. If you want to become a subscriber on a two week free trial you can sign up at the top of the home page.  All you need is an email.