Empire Strikes Back on Trump-Catherine Austin Fitts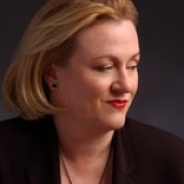 By Greg Hunter's USAWatchdog.com (Early Sunday Release) 
Investment advisor Catherine Austin Fitts says the oligarch, or establishment class, is on the attack. She calls this latest chapter in the Trump Administration "The Empire Strikes Back."  Fitts explains, "Number one, Trump came into Washington with an agenda that would really make America great again:  tax reform, regulatory relief, infrastructure and Obama Care.  Immediately, he got bogged down in those for a variety of reasons.  If you look at Congress's constituents, they can't make money solving those things, particularly if it helps regular people.  So, immediately you bog down on those issues.  He's trying to get his cabinet in place.  In the meantime, you have the Empire worried about a variety of things.  If you want to slow Donald Trump down or make sure the only thing he can get through Congress are things that are good for what I call the "piggies," . . . the first thing you do is take out their loyal lieutenants.  You take them out and try to put space between him and his lieutenants."
Fitts, who was an Assistant Secretary of Housing in the first Bush (41) Administration, goes on to say, "The U.S. bureaucracy is huge and very complex, and it's a matrix structure. The thing you want to do is bollocks him up in the structure.  The reason you want to bollocks with a bureaucracy or the courts is then you bring everything into the mud and complicate their lives and make things harder to do. . . . What you are seeing is a war between the 'piggies' and 'Titanic Turners.'  The big question is can Trump learn how to play the game."
How does Trump win? Fitts contends, "Trump wins by staying focused on the real issues.  The U.S. economy needs a variety of things, including turning the federal budget around. . . . . The reality is the federal budget has a negative return to taxpayers.  It's got to be turned positive. . . .  That comes down to tax reform, infrastructure and it comes down to Obama Care. . . . Trump is the Titanic Turner, and he needs to stick to the big issues. . . . He has to make sure the shriek-o- meter does not destroy his top lieutenants and put space between him and them.  Otherwise, the pigs are going to step in and run things."
In closing, Fitts says, "What's killing this economy is corruption and lawlessness. That's what's killing the economy.  We need to deal with these problems."
Join Greg Hunter as he goes One-on-One with Catherine Austin Fitts, founder of "The Solari Report" on Solari.com.
After the Interview:
Fitts adds that Trump is up against evil forces who want an inhuman society. The evil forces against him say Trump is crazy.  Fitts says everyone should keep in mind that "Trump is NOT crazy for wanting a human society."
There is free information on Solari.com. You can also get the rich analysis and up-to-date reports from Fitts and her team by subscribing to "The Solari Report."  Click here if you want to subscribe.
(To Donate to USAWatchdog.com Click Here.)