Gold Will Smell Blood of Negative Rates-Peter Schiff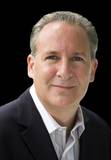 By Greg Hunter's USAWatchdog.com
Money manager Peter Schiff says forget about the Fed raising interest rates. The next move is down.  Schiff explains, "I think there is a pretty good chance we're going to get 0% interest rates before the end of the year, and I think we're going to get QE4.  We will see if the Fed is going to go negative, but they are going to do it eventually."
On the falling markets, Schiff says, "Every decline, the Fed has come in and either launched another round of QE or hinted that another round of QE is coming. I said if they raised rates in December (2015), they would take that off the table because they would lose too much credibility to go back to QE so quickly.  So, that's why the market keeps falling and the Fed can't stop it. I got that right." 
On the December Fed rate hike, Schiff points out, "They all said if the Fed raises rates, the dollar is going to go up and gold is going to get crushed. Well . . . the dollar got crushed and gold went up.  The dollar is at a four month low, and gold is up something like $100 an ounce.  That's exactly what I said would happen."
On the coming Fed rate cut, Schiff also predicts, "The Fed is going to cut rates because they are going to claim that the last time they did it, it worked so well. They are going to say it really worked beautifully before, and so we're going to do it again.  We are going to QE4.  We're (Fed) going to take rates back down, but we are going to go negative this time because we are starting our rate cuts from a quarter of a percent.  So, you don't get much bang from a quarter point cut, we have to go negative.  This is what they are going to do.  They are not going to admit that what they did, did not work.  So, they are going to do it again."
What does this do to gold? Schiff says, "The price of gold is going to skyrocket, and it's going to go up so much more than this because we are just getting started.  What is really going to power the rise is not only are we going into a recession in the U.S., but it's going to be an inflationary recession.  When the dollar tanks, because the Fed doesn't raise rates, then consumer prices are going to take off, and they're going to rise so rapidly there is going to be no way the government is going to be able to hide them. . . . We are going to start to see inflation rates, annual inflation rates well north of the Fed's 2% target level.  They are not going to do anything to rein in inflation because it's impossible.  Gold is going to sense this.  It's going to smell blood.  You've got a lot of people who are shorting the gold market.  They are going to get crushed."
On inflation, Schiff contends, "I think people who have been selling gold over the last few years have been making the biggest mistake. I know CNBC wants to make fun of me because gold was at $1,700, and I was still telling people to buy it.  I was telling them to buy it when it was under $300.  I have been very consistent.  I am not a short term trader, and I understand everything I am buying could go down. . . .Ultimately, I think anybody who bought gold at $1,700 is going to make a lot of money, and, hopefully, they were smart enough to average down when it went down in price.  . . . eventually, gold is going way up."
On CNBC and his guest appearances, Schiff says, "CNBC used to have me on all the time before the 2008 financial crisis. Even though they thought I was saying all kinds of things they thought were crazy, they had me on just to be balanced.  No one knew who I was, and I was saying all these outrageous things, but ever since all the outrageous things came true, they barely have me on—ever.  I make their other guests look like fools.  I make the announcers look like fools, and that's the problem. . . . You would think they would care about their audience, but I think they care more about their advertisers and their other guests that want to shill Wall Street products."
Join Greg Hunter as he goes One-on-One with Peter Schiff, President and Founder of both Euro Pacific Capital and Schiff Gold.
(There is much more in the video interview. There is a lip sync problem that was unavoidable during the recording process.  Please watch and listen anyway because the content is illuminating.)
After the Interview:
Both of Peter Schiff's websites, EuroPac.com and SchiffGold.com, have free information and analysis. If you would like to get an updated copy of Mr. Schiff's book, "The Real Crash, How to save yourself and your country," please click here.