Lawless Leaders Changing the World-Catherine Austin Fitts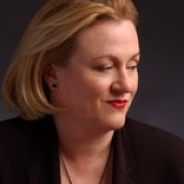 By Greg Hunter's USAWatchdog.com  (Early Sunday Release)
Financial expert Catherine Austin Fitts says the world is changing through crime by our leaders.  Fitts contends, "We are dealing with a lawlessness that is happening with the build out of the global systems, which is very ugly.  If you look at what has happened to the Ukraine, so far, over a million people have lost their homes.  That's pretty lawless. The fighting is getting very, very painful.  The other thing you have is as people see a power vacuum and the lawlessness of the leaders, they say hey let's be lawless too.  It translates all the way down into our communities.  The lawlessness of drug dealing and organized crime is enormous, and it's happening globally. . . . For markets to function, they require trust in the rule of law.  We've seen the breakdown in the rule of law."
Fitts predicts that 2015 is going to be "volatile and violent."  Fitts says, "I think 2015 is going to be a very rough year.  I think you have to be prepared for wild swings.  We've seen oil come down 50%."   Fitts also points out, "The creative destructive aspects are pretty scary.  The thing that your listeners are struggling with is we've been through a lot of change.  The change has been painful because the American leadership encouraged the taxpayer to misbehave. . . . I think a lot of people feel they have been left high and dry; and in fact, they have.  The reality is if you look at the change we've experienced over the last 20 years, it's nothing compared to the next 10 years.  In the next 10 years, the change is going to accelerate.  We need to stop and take a big breath, and say I don't want to be a patsy.  I was a patsy in the last 20 years.  I don't want to be a patsy in the next 10 years."
On the Middle East, Fitts says, "The Middle East is already out of control, and it's been out of control for a while.  It you look at the long view . . . the Americans have been very clear.  They want to control the flow in Eurasia as ties between a wealthy Europe and a rising Asia increase.  Whether it's the pipelines, the railroads or the roads, everything builds on the Silk Road, and we want to be in control.  It's been very clear; first, it was Afghanistan, then Iraq and now Iran.  We've been making crazy both in the southern and northern route.  The northern route is Ukraine, and the southern route is the Middle East. That started in 2001 and it continues.  The question is what is it going to take for it to stabilize out.  The question also is, is the empire going to assert control or is it going to lose it and pull back?  The answer is we don't know."
Are we going to have a big U.S. dollar devaluation at some point?  Fitts says, "That's a military question.  Where the dollar comes out really comes down to both the covert and overt military capacity of the United States. . . .  If you look at the benefits and the cost of running the Bretton Woods system that dominates the flow globally, it's getting more and more expensive, and more and more difficult to do."
On gold, Fitts says, "I think everybody believes they need some gold. Gold is central bank insurance. . . . Basically, what I say is you have to have a core position.  I don't think gold will reassert the primary trend this year.  When I say that, it's got to go above $1,550 per ounce to prove it has reasserted the primary trend.  I don't see that happening this year.  Now, if the violence gets bad enough, it could. . . . I love gold.  I love money that you can put in your pocket and walk away.  It's not digital, it's private, and I think gold is a tremendous store of value. . . . I love silver too absolutely."
Join Greg Hunter as he goes One-on-One with investment banker Catherine Austin Fitts, publisher of the Solari Report. 
(There is much more in the video interview.)
After the Interview:
Catherine Fitts has a lot of free information and analysis on the home page of the Solari.com.  Fitts also has a paid subscription service with monthly to yearly subscriptions.  Click here to the Solari.com subscription page.