Massive Dollar Selling Ahead-John Williams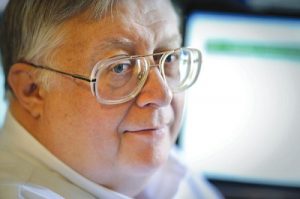 By Greg Hunter's USAWatchdog.com 
Economist John Williams has been forecasting a dollar selloff for a few years. It now looks like the manipulators are running out of options to keep propping up the U.S. dollar.  Williams explains, "I think we are going to see massive dollar selling ahead.  We have problems here not just with the economy, but you have the Fed faced with a circumstance where the U.S. banking system and the global banking system was threatened with collapse in the panic of 2008.  The Fed and the Treasury decided they did not want the system to collapse. . . . All they did was buy time.  Now, that time has basically run out.  The economy has not turned around."
One major indicator Williams looks at to see if the economy is getting better is the good old fashion help wanted ads that have now moved online. What does Williams see there?  Williams says, "Beginning this year, it turned down and is negative year to year.  It has just been plummeting, and it took a big hit in November.  That is a leading indicator, and it shows that the economy is getting worse, and it is going to be worse in the near term."
So, as the economy turns down, the banks will come under pressure. Williams predicts, "Solvency stresses on the banks will mount.  The Fed will come back as it needs to keep the banks afloat, and at the same time, it will also hit the funding needs of the U.S. Treasury.  The weak economy means the tax revenues fall off, and then you will tend to see stimulus packages which tend to widen the deficit.  Then, you will need to borrow more. . . .  You are going to see a big widening of the trade deficit, which again is going to pressure the dollar.  You have a confluence of factors now that are going to be working against the dollar, working against the U.S. economy and working against the solvency of the U.S. banking system.   The Fed will give preference to the banking system, and as they move into a new easing mode, that's going to kill the dollar and spike inflation.  They will save the banks against any concerns about the dollar and inflation.  They have to keep the banks afloat."
Williams closes with a dire warning and contends, "Unless the long term solvency of the U.S. Treasury bonds can be addressed, there's no hope of avoiding a hyper-inflation and the complete demise of the dollar. In that case, gold will be the traditional hedge that keeps you solvent.  Gold and silver are a hedge and store of wealth.  They maintain the purchasing power of your assets.  So, as the dollar becomes worthless, the price rises (for gold and silver).  I am not talking about a trade where you get in and make some money.  Prices may go up and down, but they are going up a lot as the crisis, which has been brewing for years, finally does break.  I think it's going to hit, unfortunately, before the efforts of Mr. Trump can start to stimulate the economy.  This next year is particularly dangerous because whatever the Trump Administration does, they have to work around the problem of the Fed, and the Fed is trying to keep the banking system afloat (and not the economy).  You will need to see a drop off in the dollar before you are going to see the inflation."
Williams adds that if the banks on either side of the Atlantic get into trouble, the "Fed will take action." That means print money to bail out banks, and that will speed up the inflation that Williams is predicting.
Join Greg Hunter as he goes One-on-One with economist John Williams, founder of ShadowStats.com.
After the Interview:
There is free information, charts and data on ShadowStats.com. You can also sign up for exclusive detailed statistics and analysis that you can only get on ShadowStats.com.  A subscription is $175 a year and $89 for 6 months.  Click here to subscribe.