Massive Sell-Off Coming Buy Gold-Gregory Mannarino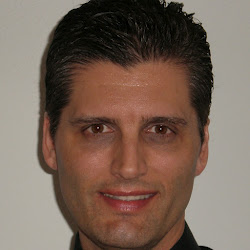 By Greg Hunter's USAWatchdog.com
Trader and financial analyst Gregory Mannarino was bullish on the stock market a few weeks ago, but he's now done a 180.  Why the reversal?  Mannarino says, "What the Fed was doing was driving cash from the emerging markets into the U.S. equity market and driving cash into the U.S. bond market, and it worked . . . This is played out now . . . and I told everyone that this would not last. . . . We are right now on the precipice of a correction phase, and it could be severe. . . . The market is moving further and further away from the fundamentals that support it.  This cannot go on.  We've already had no less than six bad rounds of economic news over the past two weeks.  This is going to impact, and I think it could be profound." 
You think Mannarino is way out on a limb?  Think again.  Billionaire investor George Soros is doing the same thing as Mannarino.  Mannarino says, "We are doing the same thing.  Apparently, he has added to his short position on the S&P 500 for the third time now.  I believe he's holding a $1.3 billion short against the S&P 500.  It's not just George Soros that is short this market right now.  You've got Goldman Sachs who is short this market.  You've got JPMorgan who is short the market. . . . You do not need to be Lloyd Blankfein to see what the charts are trying to tell us.  Again, you have a market that is moving away from the fundamentals that support it; and JPMorgan, George Soros and Goldman Sachs are seeing something big on the horizon. . . . We could be weeks away from a major market event, massive sell-off here." 
When the next crash comes, gold and silver will sell off briefly and then rocket higher in what he calls an "X-Wave."  Mannarino explains, "What I mean by an X-Wave is we are going to get a drop off in commodities which is going to parallel the market for a little while, and then as the market continues down, we are going to see commodities go up forming an X-Wave. . . . as cash is leaving the equity market and the bond market, it is going to seek a place to go.  Cash is going to go into commodities after that initial drop." 
Mannarino says the next crash will be no accident.  Mannarino contends, "The Federal Reserve is a serial and deliberate bubble blower.  They have hyper-inflated the stock market.  Why?  Because they are going to allow this thing to blow off . . . . This is a wealth transfer.  We've had the pump, and now we are going to get the dump.  The dump is the wealth transfer. . . . I want people to understand, if you are long this market, you are very vulnerable right now.  If you have a 401-K plan, you are very vulnerable.  Remember what happened in 2008 to your 401-K plan?  It's going to be worse this time." 
What's going to happen at the next Fed meeting?  Mannarino thinks, "I they are going to 'taper' again.  They're responsibility is to the banks that support them. . . . What we are witnessing here is a decimation of the middle-class.  This is a fleecing that has been set up here, without any doubt.  The middle-class, who are relying on these retirement accounts, they are the pawns that are being set up." 
How do people protect themselves?  Mannarino says, "You need to be diversified.  You need to be in precious metals.  People need to buy it now and not wait for a sell-off, without any doubt.  That's what I've been doing for years, and I will continue to do that until the cows come home." 
Join Greg Hunter as he goes One-on-One with Gregory Mannarino of TradersChoice.net.
After the Interview:
Mannarino told me he just spoke at an investor conference with many big name people.  According to Mannarino, all the experts at the conference think 2014 will be a pivotal year.  Meaning, it will be a disaster for stock and bond investors and the resumption of the gold and silver bull market for precious metal investors.