NY's New Full Term Abortion Law, National Emergency EO Builds Wall, Failing MSM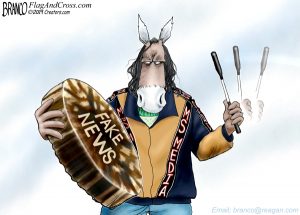 By Greg Hunter's USAWatchdog.com (WNW 368 1.25.19)
NY Governor Cuomo signed a law that legalized abortion until the day of birth. Liberals celebrated, but many swear to fight this new abortion law right up to the Supreme Court.
It looks like President Trump is eyeing an emergency Executive Order to build the Wall on the U.S. southern border and reopen the government. Some of the $7 billion that Trump will scrape together will come from the Pentagon and Department of Homeland Security. The President says drugs and crime are pouring in from Mexico, and the Wall will dramatically cut crime.
Looks like the mainstream media (MSM) is suffering from another round of layoffs. This time, Gannett is doing the cutting companywide across the country. Many others are feeling the heat as readers and viewers leave one-sided propaganda MSM that negatively reports on the Trump Administration 90% of the time, according to many media studies.
Join Greg Hunter as he talks about these stories and more in the Weekly News Wrap-Up.
(To Donate to USAWatchdog.com Click Here)
After the Interview:
John Williams, founder of ShadowStats.com, updates us in the Early Sunday Release on the Fed killing the economy.