More Islamic Terror in France, Black Lives Matter is False Narrative, Phony Stock Market Highs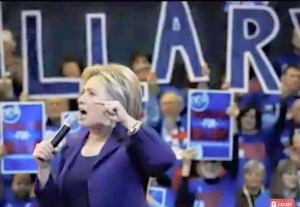 By Greg Hunter's USAWatchdog.com (WNW 246 7.15.16)
France has been hit once again by Islamic terror–this time in Nice. The French Riviera town was struck during Bastille Day celebrations by a terrorist who used a truck to mow down dozens of people.  French media says ISIS is claiming responsibility for the heinous crime.
The USA Today keeps propelling false narratives with the "Black Lives Matter" (BLM) movement and helping out the Democratic presumptive nominee Hillary Clinton with what can only be described as biased one-sided reporting. "Black Lives Matter" has been described as "racist" by former NYC Mayor Rudolph Giuliani.   This week, the USA Today staff put a picture on the front page with a BLM protester that read "Killer cops make cop Killers."  BLM basically claims white police officers are hunting down black men and murdering them on purpose.  This is a total lie, and is refuted by a brand new study from Harvard. USA Today would not comment on the editorial decision of the newspaper to put forth a totally false narrative.
The stock market is at brand new all-time highs, but other data says the market is manipulated, and the new bull market is a false one. The S&P index is at new all-time highs, and yet, corporations have had six consecutive quarterly earnings declines.  Also, the Dow Transportation Index (according to Dow Theory) always leads a new bull market, but instead of also making new all-time highs with the S&P, it is tracking lower.  Gregory Mannarino of TradersChoice.net says central banks are intervening in the markets to send them up and contends the recent run up is "fake and will not last."
Join Greg Hunter as he looks at these stories and more in the Weekly News Wrap-Up.