World Will Become Baltimore When Debt Bubble Bursts-Gregory Mannarino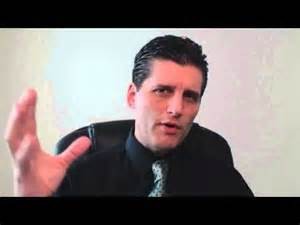 By Greg Hunter's USAWatchdog.com  (Early Sunday Release)
Trader/analyst Gregory Mannarino thinks increasing bad economic news will force the Fed to print more money, or QE.  Mannarino contends, "I absolutely think that's going to happen.  Before they allow this mechanism that they have propped up with these distortions that are so extreme, to correct to fair market value, they are going to throw everything at it to keep it going.  Again, the alternative is too horrible to contemplate—too horrible to contemplate.  The world will become Baltimore when the debt bubble bursts.  Every street in every nation around the world is going to become Baltimore as people realize they cannot acquire basic assets.  Everyone is struggling for these resources.  This is really what it's all about.  They understand this.  The world central banks are not stupid.  This goes back to why the police are militarized in every state in the union.  We are one nation under surveillance.  They have understood where this was going for many, many years."
Mannarino goes on to say, "The mechanism that is in place right now is boosting up the stock market at the expense of everyone else in regard to the gap between the haves and the have-nots.  We are clearly moving back to a two-tier society.  When this is over, the middle class will not exist–period."
In terms of the so-called recovery, Mannarino says, "We are going nowhere.  We got consumer spending falling off a cliff despite the promise we heard from the mainstream that people were going to be saving cash at the pumps and we were going to be spending it on other things. . . . We got manufacturing falling off a cliff.  Exports are falling off a cliff.  We're in decline.  There is no doubt about it, and they bare blaming the weather and everything they can think of to try to get people to believe this is a good economy.  This is the new norm, and I don't see how people can believe the nonsense anymore.  This is it.  The new norm is what we have now. . . . This is a set up for a massive downside move with asset prices."
On the latest Fed meeting about raising interest rates, Mannarino says, "They took away any reference to any calendar date.  We have heard it's going to be in June, then it's going to be in September.  Now, it's all "data dependent," and every media is considered "live," whatever that means.  In the grand scheme of things, they keep moving goal posts."
On the rising U.S. dollar, Mannarino predicts, "I believe we just hit a top in the U.S. dollar.  We are starting to see the dollar pull back, and we are starting to see commodities go up. . . . The dollar has to correct here.  It went up on speculation of a rate increase, and it will go down because there will be no rate increase."
On gold, Mannarino contends, "I believe that we are at a natural bottom now because of the actions of the dollar.  The Federal Reserve is not going to raise rates anytime soon, and the dollar will correct and we've seen this.  I am not saying the dollar is going down in a linear fashion.  I am not saying gold and silver are going to go up in a linear fashion.  I do think we have tipped over, and we could be at the cusp of a major bull run with the precious metals. . . . By holding a hard asset . . . you are betting against that debt.  That is the short end of the trade, and that is probably the best trade in the history of the world."
Join Greg Hunter as he goes One-on-One with Gregory Mannarino of TradersChoice.net.
(There is more in the video interview.)
After the Interview:
Mannarino is still offering free downloads of his book.  You can get your no-strings-attached download of "The Ultimate Guide to Money and Markets" by clicking here.  Mannarino also has a fresh article including charts about why he thinks the bottom is in for precious metals.  That can be found on the home page of TradersChoice.net, and yes, that too is free.