Assange Arrested, Deep State, Dems and MSM Panic, Gold Shining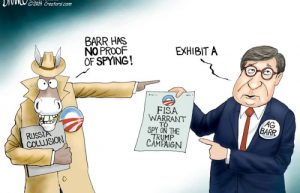 By Greg Hunter's USAWatchdog.com (WNW 379 4.12.19)
After seven long years of hiding out at the Ecuadorian Embassy in London, Wikileaks cofounder Julian Assange was arrested and will be turned over to America. The DOJ has charged him with conspiracy to commit computer hacking. To some, he is a bad guy that was involved in the biggest release of classified information in U.S. history. To others, he is a stone cold hero that risked it all to inform the public.
The Deep State and Democrats are hitting the panic button because the Trump hammer of justice is about to play whack a mole with the lives of people in the Obama Administration that failed at a treasonous coup of a duly elected President. The mainstream media was also involved heavily with the "witch hunt." The MSM offers as its only defense claims that the charges are "fact-less." The newly installed Attorney General William Barr says that Trump, his campaign and his Administration were spied on by the government. Trump says dirty cops "committed treason in an attempted coup."
Trump economic advisor Larry Kudlow thinks "interest rates may never rise again in his lifetime." Is there any wonder why China continues to buy gold every month for the last four months, and Italy wants full control of its gold from the European Central Bank? Gold is shining.
Join Greg Hunter from USAWatchdog.com as he looks at these stories and more in the Weekly News Wrap-Up.
(To Donate to USAWatchdog.com Click Here)
After the Interview:
Top trends researcher Gerald Celente is now the guest for the Early Sunday Release.