China Troubles, Crash Coming, Gold and BTC Up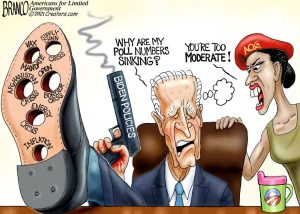 By Greg Hunter's USAWatchdog.com (WNW 503 11.12.21)
The Chinese property company called Evergrande has officially gone under and is defaulting on much of its debt.  The legacy financial media lied and told investors that the company was making interest payments when it was clearly not.  What is going to happen now?  It is only a matter of time before the global economy takes a big hit.  The knock-on effect will be stunning for the unprepared.  This event is something you best take notice of.  You have been warned is the take-away here.
The Fed is between a rock and a hard place.  It either stops the bond buying and the market crashes or they keep printing cash and inflation will crash the markets.  Either way, the markets are going to crash if the entire financial system does not implode first.  Again, you have been warned.
One of the few bright spots is gold and Bitcoin prices.  They are up and going higher.  They smell trouble, and people are running for cover.  That move is just getting started.
Join Greg Hunter as he talks about these stories and more in the Weekly News Wrap-Up 11.12.21.
(To Donate to USAWatchdog.com Click Here)
After the Wrap-Up:
Financial and geo-political cycle expert Martin Armstrong will be the guest for the Saturday Night Post.  He will tell us what he sees coming, and it's not going to be pretty.