Elite Terrified of 1930's Depression or Weimar Hyperinflation – John Rubino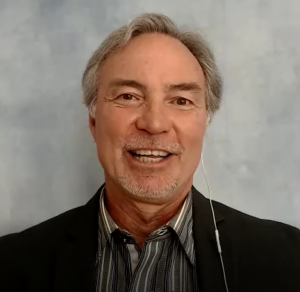 By Greg Hunter's USAWatchdog.com
Financial writer John Rubino says everywhere you look, debt is exponentially mounting. Nothing demonstrates the "imminent bankruptcy" problem better than the financial obligations of New York City. Rubino says, "They just announced that they have unfunded liabilities for retiree healthcare, just retiree healthcare and not the rest of their pensions, of $100 billion. That's for a city, not a state or a country, and if you add their unfunded liabilities for their pensions, which is another $50 billion or so, and their official debt, which is $50 billion or so, you get $200 billion that New York City is on the hook for that they have not put money away for. If a private sector company had finances like that, they would be insolvent, and their accountants would force them to say that."You can tell the same story for cities, states and countries around the world swimming in unrepayable debt. So, what will be done when bond defaults and financial failures begin? Will Trump let it go like the failed debt of Puerto Rico or have massive bailouts? Rubino says, "It's possible that Trump will teach that lesson to the system, but I think the numbers are so big now the risk of a 1930's style depression, or a Weimar Germany hyperinflation, is so great these guys are going to be terrified of anything that seems to be destabilizing. The pressure on whoever is in charge of the central bank or federal government is going to be to try to nip crises in the bud before they can really get going when you don't know what is going to happen. For instance, New York City goes bankrupt, and that pulls down Chicago, and then that pulls down California. What does that mean? Nobody knows, and nobody wants to find out."
Rubino contends massive bailouts will explode in the next economic downturn, and they will have grave consequences for interest rates and the U.S. dollar. Rubino says, "They would say, hey, here's $5 trillion to bail out states and localities across the country. People will see that and will worry about what that means for the value of the dollar. So, they sell dollars, and not just here, but all around the world. The dollar starts to fall, and interest rates start to go up. If the dollar is tanking, who wants to lend money to the federal government that is going to be paid back in a depreciating currency? So, our interest rates go up. That causes our interest costs to go through the roof and forces the government to borrow even more. . . . At some point, the whole thing blows up. There is a number out there when all this will happen. . . . So, the question is what is that number, and when do we hit it? . . . . The concept of fiat currencies will be called into question when all this happens. The dollar might lead this down or some other fiat currency might lead it down. . . .At some point, they will realize all the fiat currencies are basically in the same boat. . . . We can't know the timing of this, but we can know what will do well when this happens, and that is gold and silver."
Join Greg Hunter as he goes One-on-One with John Rubino, founder of DollarCollapse.com.
(To Donate to USAWatchdog.com Click Here)
After the Interview: 
There is much free information, analysis, videos and original articles on DollarCollapse.com. If you want articles written by John Rubino delivered to your inbox for free, click here to sign up. By the way, Rubino tells me he does not sell this email list to advertisers. It is for DollarCollapse.com viewers only.