Gold Market Deliveries Already in Deep Default – Bill Holter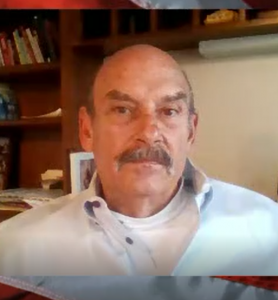 By Greg Hunter's USAWatchdog.com 
Financial writer and precious metals expert Bill Holter says big delivery demands are flashing a warning sign that something is very wrong in the gold market. Holter explains, "What's happened so far this year, there have been roughly 5,900 tons of gold sent to London under 'exchange for physical.' The world only produces 2,700 tons a year. There is only one official hoard in the world that is more than that, and that is 8,300 tons in the U.S. Treasury. It has not been audited since 1956. What I am telling you is over 200% of annual production has been sent to London for delivery, and it is an impossibility to deliver. The metal doesn't exist. Once it gets to London, it is totally shrouded. We see nothing in terms of proof or verification that delivery is being made. It's being sent to London to die."
So, is a default in the gold market coming soon? Holter says, "It's already happened. It's already happened. They can't deliver. Just this month alone, in December, there are 41 tons (of gold) standing for delivery. I think they (COMEX) only have 37 tons to deliver on. You will not see the movement inside COMEX showing delivery. The 37 tons will not be eaten into to deliver. Are they paying a 25% premium to settle in cash? Who knows, it's totally shrouded. You know by sheer size of the numbers that 5,900 tons, in less than one year, for delivery, that's fraudulent. I hope COMEX or CME sues me because then we get into discovery. I am sure there are 10,000 lawyers that would do this on a pro-bono basis just to get to the truth."
When will this market blow up? Holter says, "I don't know, you can't ask me how long because this thing should have blown up years ago. When will it blow up? I can't tell you, but I can tell you mathematically it cannot sustain."
Join Greg Hunter of USAWatchdog.com as he goes One-on-One with gold expert Bill Holter of JSMineset.com.
(To Donate to USAWatchdog.com Click Here)
***Video will be up shortly***
After the Interview:
There is much free information and analysis on JSMineset.com. If you want to become a subscriber to cutting edge original analysis and articles click here.
This segment is sponsored by Discount Gold and Silver Trading. Ask for Melody Cedarstrom, the owner, at 1-800-375-4188.