Iran Israel Conflict Coming, More Voter Fraud, Dems 2018 Lies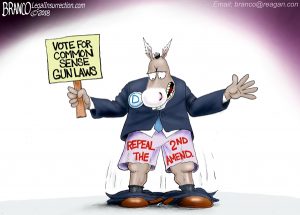 By Greg Hunter's USAWatchdog.com (WNW 328 3.30.18) 
Iran and Israel are moving closer to armed conflict. It was reported this week that two Israeli jets have been flying in Iran's airspace.  No attacks were made against Iran, but what were those jets doing there?  Are they mapping out areas to attack Iran's nuclear program?  The jets are U.S. made stealth F35s and were in and out totally undetected by Iranian radar and Russian radar in Syria.  There is also going to be a big protest this weekend going into the Jewish Passover Holiday on the Gaza/Israeli border.  Many are worried Hamas terrorists will use this protest as cover to attack Israel.
There is a landmark case being heard in Texas over voter fraud. This case could start a major examination nationwide of voting machines and records to validate electronic voting machines.  The case is being brought by Dr. Laura Pressley, who has been making her case to the people in Texas by giving more than 180 presentations on voter fraud.
Democrats have nothing to run on in 2018 mid-term elections. The most recent use of high school kids to promote the repeal of the Second Amendment has backfired.  A new poll says 80% of citizens do NOT want the Second Amendment repealed.  Not even 40% of all Democrats want it repealed.  All the Dems have to run on are lies and fraud.  The Party does not have a single issue that helps everyday Americans.
Join Greg Hunter as he talks about these stories and more in the Weekly News Wrap-Up.
(To Donate to USAWatchdog.com Click Here)
After the Interview:
Macroeconomic analyst Rob Kirby will be the guest for the Early Sunday Release.