Las Vegas Questions Remain, Puerto Rico Money Problems, China Gold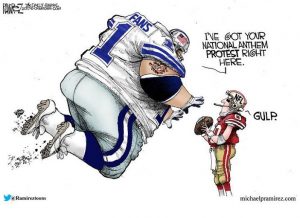 By Greg Hunter's USAWatchdog.com (WNW 304 10.6.17)
There are still lots of questions surrounding the mass murder in Las Vegas last Sunday. If you watch the mainstream press, there is a story of a single shooter and no motive. If you watch the alternative media, there are accusations of a second shooter caught on video and ties to Antifa and ISIS. Regardless of who you believe, the left wants to disarm America, nullify the Constitution and do away with the Second Amendment.
Puerto Rico is in deep trouble from the recent devastating hurricane. Now, there are questions surrounding how much help they will get from the federal government and what strings will be attached. The President hinted that Puerto Rico will not get a bailout on the $74 billion in bond debt it recently defaulted on.
China has done what many in the gold world thought it would never do. It has officially revealed its gold holdings held by the Chinese government. It is more than 12,000 tonnes, which is around 4,000 tons more than what America claims to hold. Why is China revealing this now? Speculation of backing its currency with gold is one of the top reasons.
Join Greg Hunter as he talks about these stories and more in the Weekly News Wrap-Up.
(To Donate to USAWatchdog.com Click Here)
After the Interview:
Pastor Rick Wiles, founder of TruNews.com, will be the guest for the "Early Sunday Release." It is a fire and brimstone interview with some dire predictions for America if it does not turn back to God the Father and Jesus Christ.