Stocks Cut in Half & Gold Doubles in 2016-Bo Polny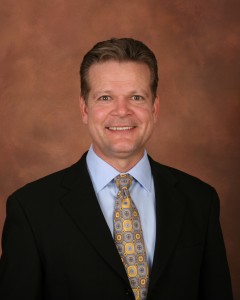 By Greg Hunter's USAWatchdog.com (Early Sunday Release)
Market cycle analyst Bo Polny says stocks are going to take a beating, and gold is going to shine in 2016. Polny contends, "What we've seen happen so far in gold is just a warm up.  We are not even close to see movements in gold, this is just the start. . . . What's coming is a transfer of wealth.  When you are looking at a transfer of wealth, it means a huge financial shift in the landscape. . . . You are going to have the stock market crash this year of a minimum of 50% . . . and gold will double.   A $5,000 stock investment, after it is cut in half, will only buy you one ounce of gold that will be $2,500, and that will happen this year."
Polny says the timeline is "between now and October of this year." The crash will happen long before October, and Polny goes on to explain, "When you have a falling or crashing stock market, it is really a loss of faith, and the crash will complete the cycle.  These cycles go back hundreds of years. . . . This cycle is a currency cycle, and it ends with a cycle low in the year 2016.  This is a currency cycle.  When this currency cycle completes, gold becomes money again . . . it always was money.  The world will always run to gold because it is money, and it is the only money that has been around for 5,000 years. . . . Gold will restore the balances that were destroyed all these past years.
Polny says don't look for safety in the bond market. Polny explains, "When the markets crashed in 2007 to 2009, the world bought dollars and bonds because they were security.  That's what happened last time and you were protected, and it wasn't as bad as it could have been.  Now, let's go to this cycle.  What happened in August?  Stocks crashed, and what did the dollar do?  It crashed with the stock market.  That was how assets both fell together, and they are both paper.  That was not supposed to happen, and it did not happen in 2007.  The same thing happened in December.  When you look at the dollar, and you are looking at a market collapse and a massive crash . . .  the dollar will not be a safe haven."
Polny expects big losses in the bond market around the world. Polny explains, "How many countries are going to be happy about that?  Now, you want to know why gold goes vertical?  People are going to run from paper because the bonds that were safe havens in 2007 and the dollars that were safe havens in 2007, this time around, is the opposite.  So, you don't have safety in paper.  You don't have safety in the dollar.  You don't have safety in bonds this time.  So, gold will be the asset class that everybody is going to run to."
Is gold on the launching pad with the rocket boosters warming up? Polny says, "Yes, yes, there is very little time left.  If you don't act, and your money is in the stock and bond markets . . . a transfer of wealth is going to happen, and the date in October is not a crash.  It's something else. . . .  Before all that happens, you are going to have markets collapse.  We may have a little bounce in the markets, but that will be the final opportunity to get out.  If people have not gotten out of their positions and done something with their stocks before the end of this month, February, it's going to get ugly."
Join Greg Hunter as he goes One-on-One with cycle analyst Bo Polny of Gold2020Forecast.com.
(There is much more in the video interview.)
After the interview:
Right now, it takes about 80 ounces of silver to equal the value of just one ounce of gold. Meaning, a silver/gold ratio of 80 to 1. Polny predicts that ratio will fall dramatically down to 10 ounces of silver to equal the value of one ounce of gold, or a silver/gold ratio of 10 to 1.  Polny says this will happen over the next few years.  Polny also predicts silver could hit triple digits in 2016.  At the very least, Polny says silver will break its prior $50 per ounce all-time high.  To watch more Bo Polny videos, go to Gold2020Forecast.com.