Saudi Arabia US Friction, Economic Update, China Gold Fix and Fraud Ignored by MSM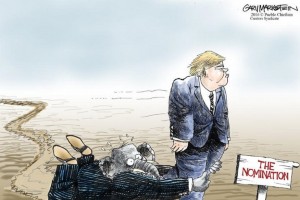 By Greg Hunter's USAWatchdog.com (WNW 235 4.22.16)
The President was in Saudi Arabia in what the White House claims was a trip to "clear the air." I really don't know how you clear the air with the friction between the U.S. and the Kingdom. There is ISIS, which the Saudis are funding along with the U.S, but that's changing because it appears the U.S. is increasing its attacks on ISIS. There is the bi-partisan Senate bill that will release the missing 28 pages of the 9/11 Commission Report that supposedly implicates Saudi Arabia. It will also allow the families if the 9/11 attack to sue Saudi Arabia if it was involved. The Saudis said they would dump a trillion dollars in U.S. assets if that becomes law. President Obama says he will veto. The House and Senate may have enough votes in this election year to override that veto as big time people in both parties are pushing this. The President is also basically telling Arab allies in the Middle East that they should learn how to share the region with Iran. So, I really do not know how they can "clear the air" with zero resolutions.
The global economy continues to implode. That means it is going to be even more impossible to make debt payments. Intel plans to lay off 11% of its workforce (12,000) to save some money. Of course, Intel has been bringing in cheaper foreign workers since 2010. Still, what does that say about Intel's forward book of business? It must not be looking good for the chip business and all of the businesses Intel supplies. Other metrics, such as the Baltic Dry Index, have fallen and cannot get up.
The Chinese have finally opened up the Shanghai Gold Exchange, which trades silver as well. Already you are seeing some big price moves to the upside for both metals, and then you are seeing paper shorts come in and drive the price back down. Thursday morning in the U.S, there were $2 billion worth of paper gold and silver contracts dropped on the market. Meanwhile, the revelation that Deutsche Bank admitting to rigging both the gold and silver markets has been largely ignored by the mainstream media. It appears the price rigging is going to come to an end sooner than later. I am told that renowned gold expert Jim Sinclair is preparing a lawsuit against the big banks that suppressed the gold. Other lawsuits have been filed or are on the way.
Join Greg Hunter as he analyzes these stories and more in the Weekly News Wrap-Up.
(There is much more in the video presentation.)
Bill Holter of JSMineset.com is scheduled for the "Early Sunday Release."