CA Drought Worst Ever, Greek Debt Crisis Latest, Fed Cannot Raise Rates, Secret Trade Deal Advances-WNW 195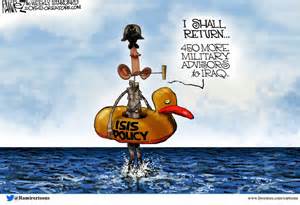 By Greg Hunter's USAWatchdog.com (6.19.15 
A picture is worth a thousand words, and here is a picture of an unfolding calamity in California.  Check out the latest drought map of the state.  Almost 100% of the state is in severe drought conditions.  Many parts of the West are also experiencing drought, but California is ground-zero.  This is a huge food growing region, and the state has just started restricting water to agriculture.  This is a vast problem not only for the U.S., but the entire world, and there is no end in sight. California is a state with a population of nearly 40 million people.  Some towns have been cut off, and some people are starting to store drinking water in their homes.  This could spark a humanitarian crisis and a financial crisis.  You cannot live or do business without ample supplies of water.  California has a GDP of $2.2 trillion.  Agriculture alone is $46 billion a year.  Failure of California business would be a financial failure for the U.S.  It is only projected to get worse.  Is this a black swan hiding in plain sight?   Might I remind you that in March, NASA said California had about one year's worth of water before it runs out.  So, we are t-minus 9 months and counting.
The Greek debt crisis got kicked into a higher gear and is speeding for default and disaster.  Technically, I think the Greeks have already defaulted long ago because they are borrowing more and more money to pay their debts.  This week, the Greek politicians said debt owed to the EU was "illegal and illegitimate."  They cannot and will not pay the money back.  The only question remains is when does the default become official.  It's reported the Greek's have run on the banks there, and they do not know if they will open on Monday.  Will someone like the Federal Reserve step in and buy some time.  Greece is a NATO country, and it just signed a gas pipeline deal with Russia.  It's getting complicated.  Will someone like the Federal Reserve step in and buy some time?  Does the EU cough up the remaining 7.2 billion euro loan package to kick the can towards the cliff?  Who knows, but end it will sooner than later.
The Federal Reserve will not be raising rates, and it has reduced the growth estimates it had.  Gregory Mannarino says, "The Fed cannot and will not be raising rates because it can't."  He points to recent so-called core inflation rates just announced of .1%.  Of course, it's much higher than that, but Mannarino says the Fed is only worried about the "core rate."  There is no growth and if the Fed raised rates, it would implode the economy.  And yet, the mainstream press says "Fed on track to raise rates this fall."  IMF Head Christine Lagarde just publicly scolded the Fed and told them "not to raise rates" because the economy was too weak.  Then you have this out earlier in the week from the same USA Today that says "Bonds haven status gets shaky."  Meanwhile, the AP reports in the same week "Economists don't fear rise in rates."  Really??  Maybe someone should tell that to Christine Lagarde and the entire bond market the raising interest rates are not going to be a problem—NOT.
Looks like the GOP got a win in the secret trade deal.  The House narrowly passed part of the trade deal.  It is the so-called Trade Promotion Authority, or TPA.  Republican Congressman Paul Ryan said, "The TPA is a process and not an agreement."  Of course, he did not say and none of the other mainstream media (MSM) don't think a secret trade deal is a problem.  Ryan also said the TPA is "more accountable and more transparent."   Yes, "more transparent" that's why it is being done in secret.  Congressmen and Senators have to go into a room alone and read hundreds of pages.  It is illegal for the public to see the deal until it is passed.  There is an old saying, and that is "evil is done in the dark and good is done in the light."  This is being done in the dark.
Join Greg Hunter as he analyzes these stories and more in the Weekly News Wrap-Up.